Shut up about Android fragmentation already
Android's biggest problem is completely blown out of proportion.
RunKeeper's lead Android developer doesn't think fragmentation's a big deal either
"[Supporting] multiple versions of Android does introduce additional engineering time/effort. [But] for the most part, we have not faced any problems that we were not able to overcome within a reasonable amount of time/effort."
—Adam Stroud
RunKeeper is one of the most popular fitness apps on both Android and iOS. Its dev team isn't ginormous, and it isn't the only developer that sees Android fragmentation as not that big a deal.
If your phone looks like this...

Your smartphone is essentially a small computer. It's going to feel slow as time goes on because newer apps require more resources.
...You can't expect it to run this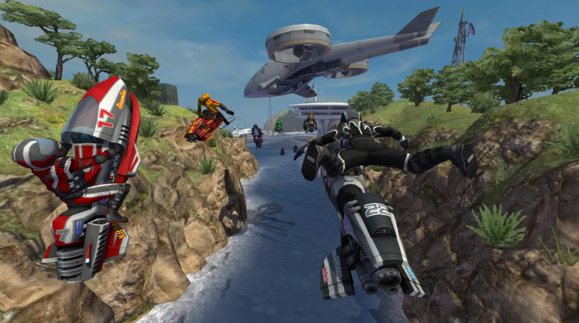 Just as with PCs, if you want to keep playing the latest games, you're going to need to upgrade your phone every now and then.
Fragmentation does mean you'll miss out on some updates
Besides bringing fancy new features, Android updates include security patches that help keep your phone safe from malware.
Especially if you have a...unique phone
"Some versions of Android used on specialist or niche phones rarely get updates—if even at all—regardless of how new they are."
—Mark Rogers, Lookout principle security researcher
Smartphone makers must heavily modify Android to get it to work on unusual devices—most of which never catch on. Supporting these unpopular phones with updates would cost money and resources that developers prefer to spend on updates for phones that people actually bought.
Every time Google fixes one hole, it makes another
The same vulnerabilities that members of the Android community use to root their phones are used by criminals who have more-nefarious schemes in mind. Not only are bad people using unpatched versions of Android to create botnets, but the Android ROM and rooting community gets pissed at Google when it finally gets around to filling in the holes.
But hey at least it keeps Russian hackers out of your phone
You're more likely to install a legit app that violates your privacy than a virus that hijacks your SMS messages. Just use some common sense and stop looking at so much porn on your phone.
You know who else is fragmented?
Android runs on thousands of different hardware configurations, all made by different companies. Google just provides the operating system. Does that sound like any other extremely popular computing platform you know?
Android is like Windows except with less of this guy
Google lacks a sweaty, bald CEO. They've only got cofounders that give sad speeches on stage.