Shoot and share video without Instagram and Vine
The two blockbuster apps get all the buzz, but these 9 alternatives are as creative as an art-house indie.
YouTube Capture—iOS (free)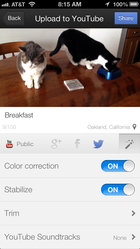 So you're ready to start a new career as an Internet superstar, recording sure-to-go-viral videos and posting them to your YouTube channel. Google's YouTube Capture offers plenty of cinematic versatility for shooting video on an iPhone or an iPad.
The well-designed app directs your eye and finger to the big red Record button without a lot of fuss, and gives you an abundance of editing options, such as color correction, stabilization, and trimming, along with a few generic music selections. Since you're probably impatient to share your video with everyone, Capture makes it easy to upload to Facebook, Google+, Twitter, and YouTube simultaneously. And you can use Capture to upload any video on your device—even if you didn't shoot it with the app. The most recent update added support YouTube accounts with multiple channels.
Echograph—iOS (free)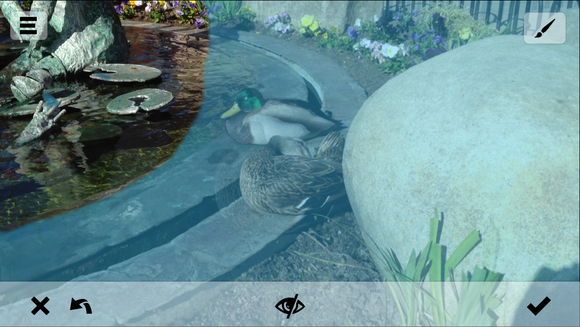 Here's a bit of a twist: With Echograph, you shoot a video, select a still frame from it, and then "paint" video back over specific areas of the still to create a cinemagraph. Then you save the visual as an animated GIF or an MPEG-4 video. The resulting hybrid photo/video animation is visually compelling and easy to create. You just need the right kind of video, one with an obvious moving part—a flag flapping, a flower swaying, the tide rolling in to the shore.
The app is fun to use once you get the hang of shooting for it, but it comes with some quirks: For example, your creation isn't saved locally in your camera roll, but rather stored on the Echograph servers. Sharing with social networks like Facebook, Tumblr, and Twitter is thus a simple matter of sharing the URL to your work. Some people will view this arrangement as a drawback, but it shouldn't discourage you from playing around. Echograph is at its most beautiful with high-resolution video shot with a DSLR or HD videocam.
Vintagio—iOS ($3)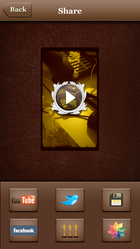 Someone had to do it—it being the art of giving contemporary videos some old-time religion. MacPhun rose to the challenge with Vintagio.
Start off in Express Mode for the quick and dirty treatment, or use Pro Mode for added elegance. This app gives you seven grainy, old-fashioned looks, from the roaring '20s to the kitschy '70s and more. Match the video with stylistic titles from the same eras, and even mix it up with still photos. For audio, use the app's set of soundtracks or upload your own music and add vintage scratches to it. Built-in tools let you flip or duplicate video. Trim and split your movies to include only your favorite clips; slow down or speed up the action. When that's a wrap, you're ready to share via Facebook, YouTube, or email.
Previous Page 1 2 3