Shoot and share video without Instagram and Vine
The two blockbuster apps get all the buzz, but these 9 alternatives are as creative as an art-house indie.
Game Your Video—iOS (free)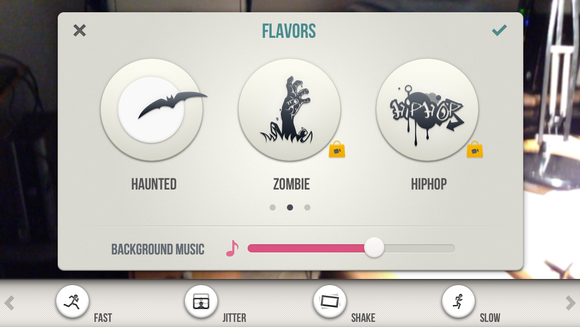 The gang that couldn't shoot straight has nothing on Game Your Video, the recording and editing app from Global Delight that encourages creativity and weirdness, letting you spice up mundane footage with cool video and audio effects. This award-winning app may not be for everyone—but if you're serious about fun, you have nothing to lose.
Start with existing video or shoot new footage in one of three resolutions. Add special effects such as Fast, Jitter, Shake, Echo, Pulse, Beats, Mirror, and Spin. Use Game Your Video's audio effects to lay down even more craziness, such as giving your voice a chipmunk or a scary creature pitch. Or opt to accompany your video with a tune from your iTunes library. Not satisfied with what you get free of charge? Four 99-cent in-app purchases deliver sci-fi, hip-hop, and zombie video effects as well as the ability to scrawl stylized text over your videos. Save your finished masterpieces to the camera roll, or publish them directly to Facebook and YouTube.
Viddy—iOS, Android (free)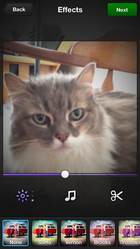 The perfect app for shooting and sharing, Viddy is a no-nonsense workhorse that does everything you need quickly, but with flair. Your videos can be up to 30 seconds long. But within that time frame, you can pause and resume recording across multiple clips. Dress up your video with special effects and audio, tweak the contrast, and add a personal message for one-touch posting to Facebook, Tumblr, Twitter, and YouTube.
You can share with the whole Viddy community, with a select group of friends, or via private email or text. Viddy is about sharing, so be sure to take advantage of its wide range of community content from friends and folks you follow.
iSupr8—iOS, Windows ($2)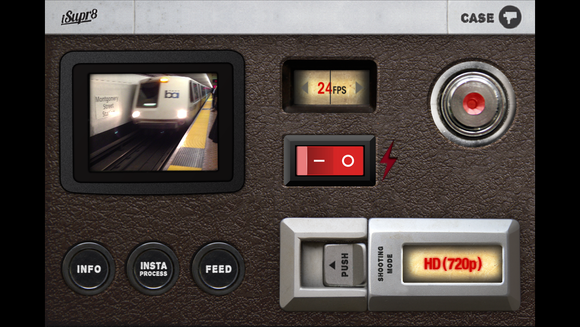 Looking for an intriguing retro blast? iSupr8 puts this look together from the top of its skeuomorphic casing to the tip of its grainy playback—it's even named in honor of Kodak's vintage 1960s film stock. The app grades each pixel based on exposure and then piles on distinctive effects. Record at 12, 18, or 24 frames per second and set up your shoot with an intuitive interface that aims to take you back to the Mad Men era. You can shoot from inside the app, bring video in from your camera roll, and save to the camera roll.
This isn't just a novelty for its developers, but rather an effort to keep a bit of history alive for new generations, and to drum up enthusiasm for a genuine vintage look. The app gives you a choice of casings, from traditional to modern, and in-app purchases add classic film stocks to your virtual arsenal. Share to the usual suspects as well as with the iSupr8 community.