ServiceMax automates field service with the Internet of Things
The field service management specialist is integrating IoT machine data with its delivery mechanism to help technicians reduce unplanned downtime and improve customer satisfaction.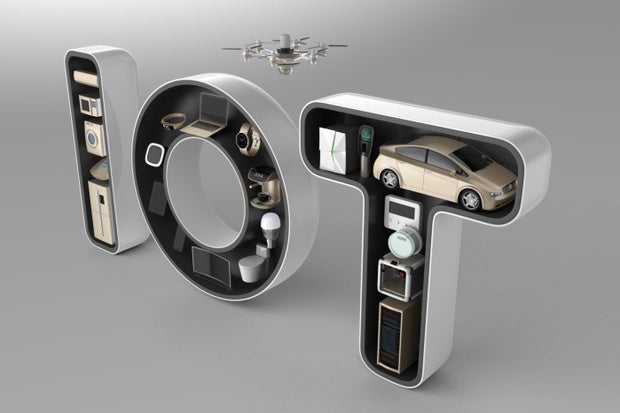 There are billions upon billions of machines that keep our world running today, from air conditioning to appliances, cable boxes and security systems, numerous devices in medical operating rooms and more. It takes an army to service these devices, but while the devices themselves grow more intelligent and automated, the systems used by service technicians has remained remarkably manual.
"There're machines everywhere and there's this army of unsung heroes, more than 20 million of them around the world, called field service technicians," says Dave Yarnold, CEO of field service management solution provider ServiceMax. "For the most part, technology has ignored them and they're still running around with clipboards."
ServiceMax is looking to optimize field service management with the general availability of Connected Field Service (CFS), which is designed to seamlessly integrates Internet of Things (IoT) machine data with a field service delivery system, providing service professionals and technicians with real-time proactive information about field assets delivered to their mobile devices via the cloud.
CFS is a joint offering from ServiceMax and software company PTC that leverages PTC's ThingWorx IoT platform to enable machines to initiate service requests. CFS includes tools for remote service, displays real-time machine data to service professionals and provides technicians with connected diagnostics and contextual repair procedures via mobile devices. The offering will also include ProductIQ, a new feature in the ServiceMax Mobile suite for iPad and laptops that gives customers a mobile window into smart device details and records in-field activities.
Growth through service
"Companies today are more and more focused on service as the way to grow," Yarnold says. "This gives them a suite of applications that allow a field service organization to do a great job every time they go to see a customer."
"The way field service works today, the basic business issue arises when a customer is using something, say an operating room, and all of a sudden the MRI machine is not working," he adds. "The way it has worked for a long, long time, they pick up the phone and they call the manufacturer, whoever sold them the machine or possibly a service provider and say, 'my machine is broken, come out and fix it.'"
But that technician, Yarnold says, probably has sketchy information about the relationship with that customer, the history of that machine or event he parts that might be necessary to effect the repair.
"It's been very sketchy, very underautomated," Yarnold says. "The technician gets out to the customer site, they take a look at the machine and say, 'huh, I need to order a part. I'll be back in a few days or a few hours.' That's frustrating for the vendor and the customer."