SEO and SEM predictions and tips for 2015
The coming year promises to be an eventful, and potentially challenging, one for search marketers. These SEO and SEM experts share predictions on the big search trends and offer tips on how to prepare for and take advantage of them.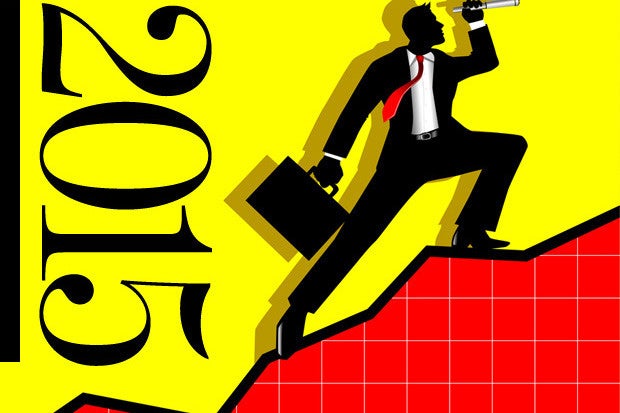 Ask any digital marketing expert about the major trends they expect to see in 2015, and he or she will likely answer with one word: mobile.
This should come as no surprise. Mobile devices get more eyeball time than TV screens these days, according to recent research from Yahoo's Flurry. Mobile search is expected to exceed desktop search in 2015, according to eMarketer, and mobile marketing is the fastest growing digital advertising channel in the United States, says BI Intelligence.
SEO and SEM Predictions for 2015
All About Mobile
Marketers spent 49 percent of their paid search dollars on mobile platforms during the 2014 holiday season, according to a report from Marin Software, and many marketers expect the focus on mobile to increase in 2015.
"The top search marketing trend to watch in 2015 is the continued shift to mobile," says Carmen Vetere, vice president of marketing, Gazelle. "We increasingly see more and more consumers searching for information, products and prices from mobile devices. Brands need to be prepared to monetize traffic from mobile search, which has historically been harder to do than from desktop. Site experience, content and transactional flows need to be optimized to meet the increasing flow of users from mobile devices. As consumers use mobile devices to comparison shop, we may also see Google put more of the shopping experience right on the search results page to make it even easier."
"If your Website isn't mobile-friendly, you can lose out on search marketing," according to Sherry Holub, creative director, JV Media Design. "Google now blatantly prefers mobile-friendly sites, and if you haven't considered mobile users in your search marketing plan, you're missing a huge chunk of the market."
Andrew Akesson, technical SEO strategist, Venn Digital, says Google could eventually force all sites on the first page of its search results to be mobile-friendly. Google's main concern is user experience, and it could push websites that aren't mobile-friendly to the second page of search results. This will "inevitably lower mobile organic traffic to the sites that aren't playing the game with mobile search," he says.
"For any website that doesn't currently have a responsive website, now is the time to act," according to Akesson. "Not only will it enhance your customer experience, it will likely increase on-site conversions and dwell time, as well as lower bounce rates, which can only ever have a positive impact on your business's bottom line."
Google Refines Local Search
"With the Pigeon update last year, it became clear Google would continue to improve its local search result listings," says Arham Khan, senior digital marketing executive, HighQ. Khan predicts this trend will continue. "As the number of users searching on mobile devices grows, it makes sense for Google to tailor listings according to the local area. I expect smaller businesses to capitalize on this trend by updating addresses, phone numbers and locations on their websites so that they match with off-page directory listings."