Security executives reveal their holiday wish lists
'I can only hope that the man in the red suit sees my name on the 'good list' this year.'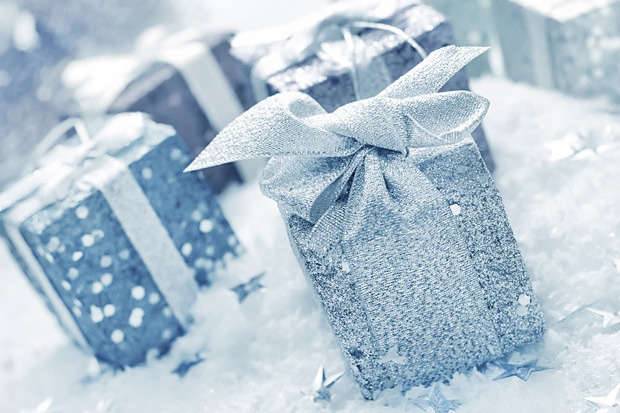 Credit: Shutterstock
Do you know any security executives who say they have everything they need to keep their organizations safe from threats? Chances are you don't.
Given the constantly evolving threat landscape, the emergence of new technology tools and skills and the growing importance of data protection, there's always likely to be something executives need to help improve their organization's security program.
With the end of another year approaching, we thought it would be a good time to ask security executives what they'd like to include on their holiday wish lists. Here's what they're hoping to receive:
James Beeson, CISO and IT risk leader, GE Capital Americas
"Primary wish: no significant incidents. I would like to keep my job! Seriously, simplification, innovative thinking, moving information security processes to the left are the strategic game changers I'm pushing. These are all on my Christmas wish list.
"Every big organization struggles with simplification in my opinion. Security practitioners need to constantly push to simplify technology and process. This makes our lives easier, and drives efficiency and cost savings across the business.
"Innovative thinking--bold ideas--are a must in our space and I think too many of us are stuck in our old ways. The bad guys are extremely innovative and creative! We need to become much more innovative and think 10 times improvement, not 10%. We are working to leverage things like big data analytics and automation to quickly detect, alert and respond to anomalies in our environment. This also gives us improved intelligence to strengthen prevention.
"Finally, moving security processes to the left, in other words, driving ownership of delivering secure software and infrastructure to the teams that deliver it, versus fixing things once they're further along in the process. This improves our security posture, improves delivery cycle-time, lowers the cost to deliver, and helps to bake the security mindset into all technology employees."
Brian Joyce, director of IT and security at Joseph Decosimo and Co.
"Tools for total transparency on the network; a product suite that is top tier competent in all the areas it seeks to address, that doesn't take an entire department to configure, run, review. On a lighter note, the technology to self destruct computers that belong to users who click the 'unsubscribe' links found in spam and phishing emails. Get them out of the computing gene pool!"
Erkan Kahraman, chief trust officer, Projectplace International AB
"My wish list for 2015 is quite long, but the two most important ones are regarding compliance. For starters, we are renewing our ISO [International Standards Organization] certification using the new version of the standard (ISO27001:2013), so I'd really like to see that certificate on my wall" before the end of the first quarter of 2015.