SDN management battle: TAPs vs. network packet brokers
New SDN management tools emerge to overcome limitation of legacy network products.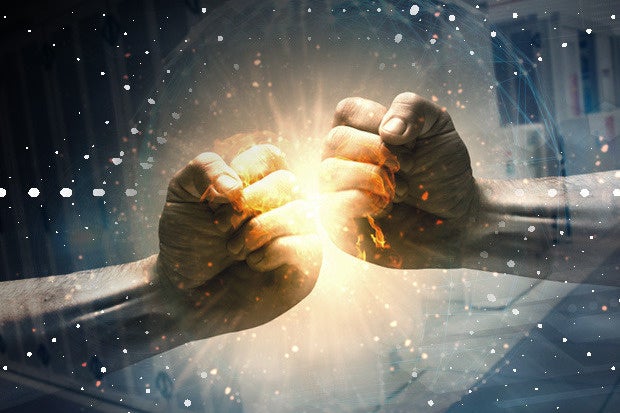 Network management is a sticky issue when it comes to implementing software-defined networks and network virtualization.
Lack of visibility into the underlying infrastructure has been cited by vendors and consultants as an inhibitor of SDN adoption. Traditional tools were designed for legacy networks, not the software overlay abstraction that SDN critics say shields operators from network behavior and anomalies.
But with the release of more SDN controllers and applications comes the emergence of tools to manage the virtualized network. Two of the more popular SDN management tools are TAP monitoring applications and network packet brokers (NPB), which negotiate network traffic from multiple SPAN ports and manipulate it to allow more efficient use of monitoring devices like TAPs.
There's a debate underway, however, on which tools are best for SDN management: TAPs or NPBs. TAP proponents say NPBs are more costly and overly complicated for the task, while NPB backers say TAPs are too functionally limited and incomplete for SDN management.
Analysts say the approaches complement each other now but that won't last.
Vendors of the different approaches "clearly are [looking at] preventing each other from eating into any more of their market," says Shamus McGillicuddy, senior analyst for network management at Enterprise Management Associates.
SDN pioneer Big Switch Networks makes a monitoring and management application called Big Tap which is attaining more NPB functionality with each subsequent release. In literature describing the capabilities of Big Tap 4.0, which is currently shipping, Big Switch suggests that customers cap their investments in NPBs and essentially move them out of the way in favor of a TAP fabric:
"Traditional approach based on proprietary Network Packet Brokers (NPBs) has proven to be expensive and operationally complex, and hence most organizations have been reluctant to deploy NPBs for data center wide monitoring. With Big Tap's scale-out architecture, simplified operations and bare metal economics (at least 60% CapEx saving over NPBs), it is rapidly becoming an attractive alternative to NPBs.
"Big Tap 4.0 has significantly narrowed the gap with Network Packet Brokers, while providing superior scale, operational simplicity and CapEx economics. Customers are capping their NPB purchases and investing in Big Tap's modern hyperscale-style' SDN architecture for Tap Every Rack' and now Tap Every Location' use cases. So what should customers do with their existing Network Packet Brokers? Big Tap enables re-purposing of these expensive NPBs as service nodes, attached to the Big Tap Monitoring Fabric, for niche services (such as de-duplication and packet manipulations) occasionally required for limited amount of network traffic."
Big Switch says Big Tap 4.5, which will be released within the next 12 months, will include 90% of the functionality of an NPB.