SDN in 2014: A year of non-stop action
Review of dozens of SDN moves may hint at what's in store for 2015.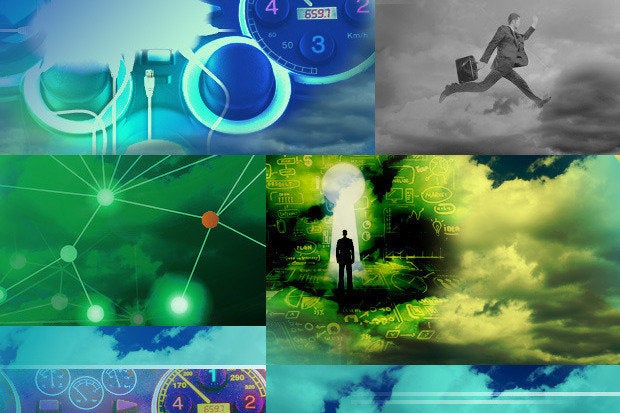 Credit: Shutterstock via Network World
The past year was a frantic one in the SDN industry as many players made strategic and tactical moves to either get out ahead of the curve on software-defined networking, or try to offset its momentum.
Here's a rundown of what transpired in 2014 as a place setter for the year ahead in SDN.
December
Juniper unveils a version of its Junos operating system for Open Compute Platform switches, commencing a disaggregation strategy that's expected to be followed by at least a handful of other major data center switching players in an effort to appeal to white box customers.
November
Cisco declares "game over" for SDN competitors, and perhaps the movement itself, prompting reaction from two industry groups that the game has just begun; Alcatel-Lucent and Juniper also virtualize their routers for Network Functions Virtualization (NFV) requirements; AT&T and other unveil ONOS, an open source SDN operating system viewed as an alternative to the OpenDaylight Project's code.
October
Cisco joins the Open Compute Project, 16 months after criticizing it as a one-trick white box commodity pony that has "weaknesses" and is destined to "lose;" Internet2 demonstrates a nationwide virtualized multitenant network, formed from SDN and 100G, that operates as multiple discrete, private networks; increased competition, largely as a result of VMware's $1.26 billion acquisition of network virtualization start-up Nicira, goads Cisco into selling most of its stake in the VCE joint venture to EMC; Dell increases its participation in OpenDaylight after initially having doubts about the organization's motivations; Start-up SocketPlane emerges to establish DevOps-defined networking; Cisco invests $80 into a cloud venture with Chinese telecom vendor TCL.
September
Cisco boosts its Intercloud initiative, an effort to interconnect global cloud networks, with 30+ new partners, 250 more data centers, and products to facilitate workload mobility between different cloud providers; HP opens its SDN App Store; Brocade becomes perhaps the first vendor to unveil an OpenDaylight-based SDN controller; Cisco loses two key officials in its Application Centric Infrastructure and OpenStack efforts; Cisco acquires OpenStack cloud provider Metacloud; Infonetics Research says the SDN market could hit $18 billion by 2018; SDN's contribution to the Internet of Things becomes clearer.
July
A Juniper Networks sponsored study finds 52.5% yay, 47.5% nay on implementing SDNs; Cisco ships its ACI controller, and announces pricing and packaging of its programmable networking lineup; The IEEE forms a 25G Ethernet study group after a number of data center switching vendors with considerable operations in SDN and cloud form a consortium to pursue the technology; Big Switch Networks unveils its Cloud Fabric controller; The Open Networking User Group establishes working groups to address what it sees as the biggest pain points in networking, and issues a white paper describing the current challenges and future SDN needs; After initially claiming it wasn't SDN, Cisco now says ACI is the "most complete" SDN; Cisco says its acquisition of cloud orchestrator Tail-f will complement its own Intelligent Automation for Cloud product.