Samsung Gear S2 review: Stepping back to move forward
The Gear S2 removes features and focuses on refinement, and the result is Samsung's best timepiece yet.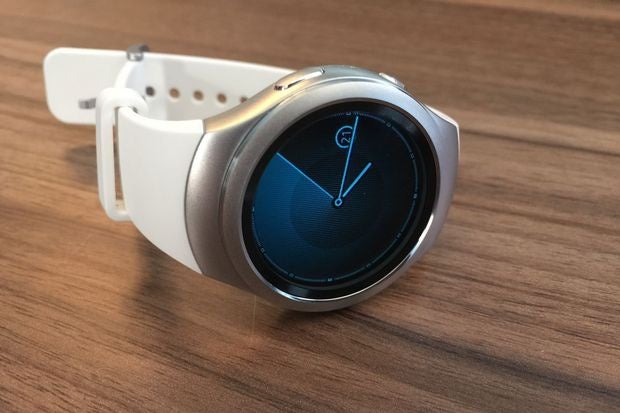 The most remarkable thing about the Samsung Gear S2 is the path that led to its creation.
Between September 2013 and November 2014, Samsung released six smartwatches, many of them completely different from one another, and most of them not good. Last year's Gear S was a low point, looking somewhat like one of Dali's melted timepieces with disorienting software to match.
So earlier this year, Samsung came as close as a prideful company gets to admitting failure. Instead of keeping up the rapid release cycle, Samsung said it was hitting "pause," and taking the time to release "a more perfect product."
That product is a $300 smartwatch called the Gear S2. While it's still far from perfect, it's by far Samsung's best smartwatch, and a solid foundation on which the company can build its wearable future.
Rounding up
One thing I've realized lately about smartwatches is that it's possible for them to look too much like traditional watches, to the point that they seem like cheap imitations. The trick for smartwatch makers is to straddle the line between tradition and distinction, all without coming across as overly geeky.
To my eye, the Apple Watch is the first smartwatch to pull this off, but the Gear S2 is the first round smartwatch to do the same. The review unit Samsung provided is a silver stainless steel model with a white elastomer band, and what stands out is how it's free of any lugs, crowns, or etchings on the surrounding bezel. It's clearly not trying to pass as a mechanical watch, and instead has an almost space-aged appearance. And at 42mm across and 11.4mm thick, it won't look out of place on small- to medium-sized wrists.
The trade-off with this design, much like the Apple Watch, is Samsung's use of proprietary watch bands, rather than a standard 22mm format. I'd argue that this decision makes for a better-looking watch, but it does limit band options to whatever Samsung decides to sell. While the company is working with designer Alessandro Mendini on some funky-looking bands, it'd be nice to see some basic leather options and additional elastomer colors.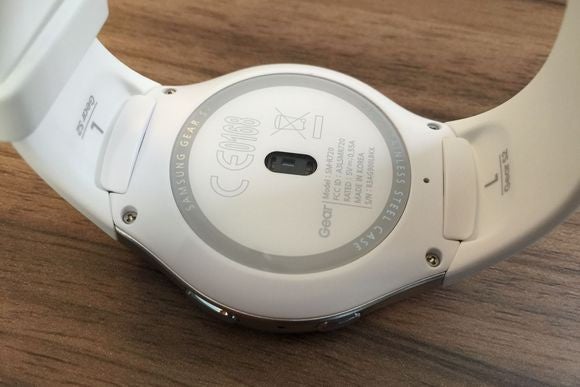 Rear clasps pull back to release the Gear S2's proprietary watch bands.
Beyond the basic $299 Gear S2, Samsung will soon release a "Classic" variant for $349 that does look more like a traditional watch, and has a leather band. A thicker, larger 3G version is also on the way for roughly $350, with all four major U.S. carriers pledging to support it, but we haven't tried any of these variants yet.