Review: Simple.TV 2 knows some great DVR tricks but also has flaws
This network DVR costs less to run than a TiVo Roamio OTA, but we had a few issues with its lack of Wi-Fi and its excessive fan noise.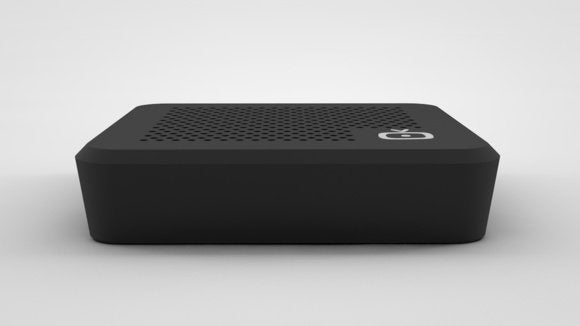 As more of us give up our cable or satellite connections and turn to Internet streaming, we also give up our DVRs, which often came with the subscription. But most of us can still get old-fashioned antenna-based free television, and we still might want to record programs.
Simple.TV 2 offers versatile DVR capabilities with a networked twist. You connect it to your TV antenna (or basic cable), and to your network, but not to your television. To record a program, you go to the Simple.TV website, or launch the Android or iOS app. You can watch a program through the apps and maybe your computer. For full-size television viewing, you can connect a device or a computer to your TV, or use an Apple TV, Chromecast, or Roku.
You're not even tied to your home. The Simple.TV 2 can stream programs over the Internet, so you can watch it away from home. You can even download programs to watch offline.
But the Simple.TV 2 has some serious shortcomings. It's Ethernet-only connectivity limits where you can put it. Like most DVRs, it wastes power unnecessarily. And, at least in my experience, it might fail to stream video to your PC or a Mac.
The real price of the Simple.TV 2
The actual, physical Simple.TV 2 box costs $200. That may seem like outrageous compared to its most obvious competitor, the $50 Tivo Roamio OTA.
But in the long run, it will cost you less. The Roamio OTA requires a $15-a-month service charge, which comes to $180 a year. Simple.TV's Premier subscription costs only $50 a year if you buy it with the hardware, or $60 a year if you decide to buy it later. After two years, a Simple.TV 2 will have cost you $300, but the Roamio OTA, $410. You can even get the Simple.TV 2 with Premier service for life for a one-time cost of $350. Tivo doesn't offer a similar lifetime subscription on the Roamio OTA.
What's more, you don't actually need a subscription for the Simple.TV 2. The device works without one, but in a limited way. You won't be able to automatically record a series, just individual episodes. Also, without a subscription, you'll be able to stream video over your local network but not over the Internet, and there will be no option to download recordings for offline viewing.
One more caveat: Simple.TV 2 doesn't come with a hard drive. You'll have to supply your own external USB drive.
Finding a location and setting it up
You don't have to put the Simple.TV 2 in the same room as your TV. But it does need to connect to your antenna or basic cable. And, since it lacks Wi-Fi, it also needs Ethernet to connect to your router. If you don't have coaxial cable--coming from your antenna or cable service--and Ethernet connections in the same room, you'll have a problem. (Luckily, I have these two connections in the same room.)