Review: 5 Premium noise-canceling headphones for peace and quiet
We take a look at five premium noise-canceling headphones designed to give you some relief from the noise of the outside world.
The UE 9000's build quality is excellent, and though it's a little heavy, it's still quite comfortable. However, I found its noise-canceling circuitry to be only moderately effective and, as with its UE siblings, the sound quality isn't well-balanced: High frequencies are dull, and bass response is muddy. Overall, the UE 9000 falls somewhere in the middle of the models I tested—better than some, but worse than others. Given the price, that's a bit of a disappointment.
Polk Ultra Focus 8000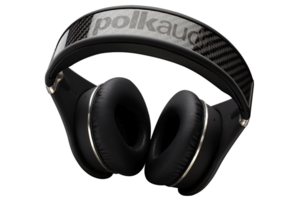 Polk has long been associated with Hi-Fi and home-theater speakers, but a few years ago the company entered the headphone business. The $300 Ultra Focus 8000 (3/5 rating) is Polk's top-of-the-line model, and it's ruggedly built, with large earpieces, a thick headband, and earpads that contribute to a very comfortable fit.
Though it connects to your audio source using a standard audio cable, the Ultra Focus 8000 features Bluetooth-style play/pause and volume buttons on the right earpiece (the volume buttons work only with Macs and iOS devices). A convenient push-to-hear button lets in ambient noise to let you temporarily hear external sounds and conversations.
The 8000's noise-canceling circuitry works reasonably well, but is not nearly as effective as that employed by the Audio-Technica and Bose models. Sound quality is good, but it's bass heavy. The Ultra Focus 8000 uses two AAA batteries, and it doesn't work as a standard set of headphones when unpowered.
Bottom line
Of the models I tested, Bose's QuietComfort 15 reigns supreme in terms of noise-canceling performance and sound quality. I rank the Audio-Technica ATH-ANC9 second overall, though I really like the multiple cancelation modes and the ANC9's ability to function without battery power—features that might make it a better choice depending on your uses. Logitech's UE 9000 is appealing if you're interested in Bluetooth capability when off the plane, though you'll sacrifice audio and noise-canceling performance.
Previous Page 1 2 3 4