Retail CIOs become heroes with the help of CMOs
In the highly charged atmosphere of retail, CMOs are always looking for the next shiny new thing. But aligning more closely with the CIO may be the key to meeting the demands of today's demanding consumers.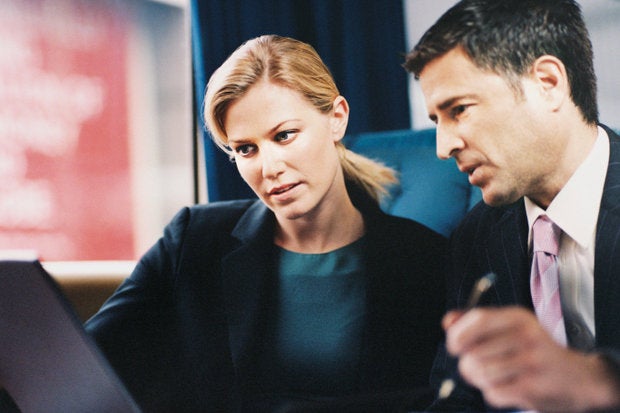 In today's hyper-competitive retail universe, striving to satisfy customer demands is more important than ever. Savvy consumers are always on, moving easily between smartphones, desktops and brick-and-mortar locations – and they expect retailers to keep up, no matter at what point-of-purchase they choose to interact.
To deliver the kind of seamless experiences these customers want retailers know that fostering technology innovation is essential. However, IT departments are also keenly aware of the need for strong data security, governance and cost efficiency. To strike this important balance, CMOs and CIOs realize that they need to come together to collaborate and drive customer-centric innovation.
In a 2014 study, Accenture Interactive reported a "sea change" in which CMOs and CIOs are more interested in working together than ever before: 69 percent of CMOs recognize the need to align with IT (a 13 percent increase since 2012), while 83 percent of CIOs agree (up from 77 percent in 2012). The most-cited reason for closing the gap between marketing and IT? Simply put, today's marketing requires far more technology than in decades past, from ecommerce and analytics to mobile applications and marketing automation.
The goal of these two key executives linking arms, according to a 2015 report published by Forrester Research and the National Retail Federation (NRF), is to create a comprehensive technology innovation agenda that focuses on solutions that help win, serve and retain customers. A new style of CIO is emerging that works to collaborate with the CMO to support a unified customer experience at multiple touchpoints, while still managing efforts to defend against sophisticated security threats that are becoming more commonplace in a digital world.
A maturing CIO/CMO relationship
The report's author, Forrester Research vice president and principal analyst George Lawrie, says that in the past, the conflict between the CIO and CMO has often been about the CMO perceived as a "hero" and the CIO as a "zero.""The CMO is often the one spending the money on innovation," Lawrie says, "while the CIO has often been entirely consumed with keeping the lights on and dealing with existing technology – that can feel unglamorous."
That "hero vs. zero" attitude has shifted considerably in the past few years as the relationships between the CIO and CMO has matured, says Tom Litchford, vice president of retail technology at the National Retail Federation. "The whole idea is that the CIO and CMO really have to be attached at the hip," he says. "As we go forward, there is less of the old feeling that "all I ever hear from IT is 'no.'"
The Forrester/NRF study reported improved relationships between the retail CIO and line-of-business colleagues such as the CMO. For example, CIOs understand the importance of integrating channels such as mobile and desktop ecommerce, and that more product and inventory data should be made available to retail customers. These issues go beyond technology into fundamental issues related to marketing and the entire organizational structure, so CIOs and CMOs must each bring their separate strengths to the table.