Researchers, medical workers seek tech answers to Ebola outbreak
Workshops held across the U.S. to bring health care workers, roboticists together.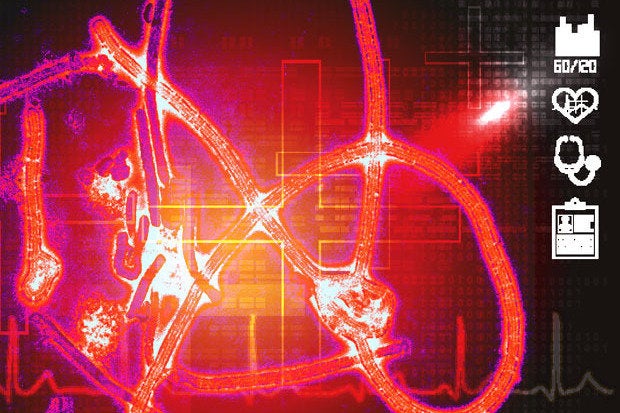 Credit: Thinkstock / Thomas W. Geisbert, Boston University School of Medicine
WORCESTER, Mass. -- Researchers in robotics will meet with health care and aid workers around the country Friday to get ideas on how technology could help fight the deadly Ebola outbreak, as well as the spread of other dangerous viruses.
"When someone says robots, I'm old enough that this is what I see," said Catherine Brown, a veterinarian with the Massachusetts Bureau of Infectious Disease, looking at an image of R2-D2 and C-3PO from Star Wars during a session this morning at Worcester Polytechnic Institute. "I know this is not what robotics is really like, but I'm not sure what that is... You're always chasing the last outbreak. That's really unfair and it's a huge, huge problem for the countries involved. We're going to be talking about opportunities for the robotics community to engage with the public health and the medical community."
Led by WPI and Texas A&M University, the workshops are aimed at providing a forum for health care workers to discuss with technologists what they need to better care for Ebola patients, to help stop the spread of the virus and to protect care givers from contracting the disease.
The multi-location Safety Robotics for Ebola Workers was being simulcast at the White House Office of Science and Technology Policy, WPI, Texas A&M and the University of California, Berkeley. While the separate morning session at WPI was open to the press, the afternoon simulcast session was closed.
At the WPI meeting, the focus was on what medical responders need to work in countries like Liberia, that have been hard hit by the outbreak. They also discussed needs in the U.S., as well as the fact that the Ebola outbreak is only one of the deadly viruses that health care workers are grappling with around the world.
"There are many diseases in West Africa that are much more common than the Ebola virus," Brown said. Being a veterinarian, she added, is helpful in dealing with a virus that was transmitted to humans from animals. "If you come from that area and have a fever, it's much more common that you have malaria... This is an issue where we need more automated methods of doing testing."
The 2014 Ebola epidemic is the largest in history, according to the Centers for Disease Control and Prevention, largely the nations of Guinea, Liberia and Sierra Leone. As of Nov. 2, there have been 13,042 reported cases of Ebola and 4,818 related deaths around the world, the CDC reports.
There have been two imported cases, including one death, and two locally acquired cases of Ebola in the U.S., the health organization said.