Report: Tablet buyers don't care who makes their devices
Yes, the number of tablets sold dropped sequentially from a quarter ago, after Apple didn't produce a new version of its iPad. But tablet sales still show no signs of stopping, driven by a flood of no-name tablets.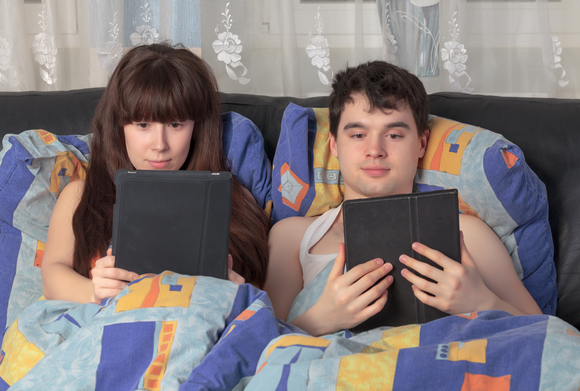 Sales of tablets, including Apple's iPad, slowed during the second quarter, according to a Monday report by IDC. But the real news may be the rise of "no-name" tablets, which are now the largest segment of the tablet market.
IDC's report indicates three trends: First, while tablet sales slowed somewhat from the first quarter, they show no signs of stopping. Compared to a year ago, tablet sales grew 59.6 percent to 45.1 million units, though they fell 9.7 percent from the first quarter. Second, Apple's virtual monopoly in the tablet market has been eliminated, as Apple's market share fell from 60.3 percent to 32.4 percent in a year's time. Finally, consumers apparently don't care if they buy a tablet from a cheaper, no-name brand, as a whopping 45 percent of tablets sold within the "other" category.
IDC analysts, however, attributed the tablet market slowdown as a whole to Apple and its lack of new iPad models, using the inverse of the "rising tide lifts all boats" argument. "A new iPad launch always piques consumer interest in the tablet category and traditionally that has helped both Apple and its competitors," said Tom Mainelli, research director in charge of tablets at IDC, in a statement. "With no new iPads, the market slowed for many vendors, and that's likely to continue into the third quarter. However, by the fourth quarter we expect new products from Apple, Amazon, and others to drive impressive growth in the market."
After introducing its third-generation iPad in the year-ago quarter, market leader Apple sat on the sidelines in 2013 and saw a 14.1 percent drop in shipments to 14.6 million iPads. But the remaining four of the top five vendors experienced massive growth, IDC reported. Of those, Samsung nearly quadrupled its Galaxy Tab shipments from a year ago, from 2.1 million to 8.1 million units. Asus grew 120 percent to 2.0 million units sold, and Lenovo jumped 313 percent to 1.5 million. Fifth-place Acer grew 248 percent to 1.4 million units.
All told, however, Apple still holds a commanding lead over the rest of the field, holding a 14.6 percent market share. Samsung and Asus hold an 8.1 and a 2.0 percent share, while Lenovo and Acer brought up the rear with 1.5 percent and 1.4 percent, respectively.
But that's before the "other" category comes into play. Like servers, customers don't seem to care who makes their tablet—a sentiment that only increased throughout the past year. A year ago, 26.2 percent of the tablets sold fell into the "other" category. During the second quarter, 38.8 percent of those sold—or 2.9 million units more than what Apple sold—were from brands that fell outside the top five.