Report: Microsoft cookies would share data between desktop, mobile, Xbox
Microsoft is said to be working on a replacement cookie technology that would share information between your desktop and smartphone.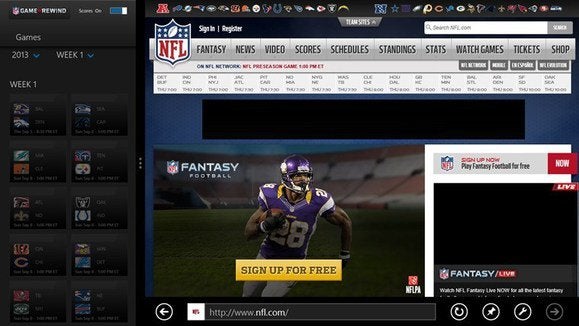 Microsoft is baking a replacement cookie technology that would share content between mobile and desktop PC browsers, and even the Xbox, in an effort to take the growing market for mobile ads and target them even more effectively at the end user.
Ad Age reported that Microsoft is working on the technology, with no timetable given for when it could be rolled out to advertisers. Microsoft didn't return a request for comment on whether the reports are true. Google has also been rumored to be at work on its own replacement for the cookie.
Microsoft's technology also wouldn't necessarily be a "cookie," a crumb of digital information that could be passed from advertiser to advertiser around the Web. Instead, Microsoft would "own" the user data. That might eliminate concerns about digital information being sold to other third-party companies and spread widely over the Web, but it would also allow Microsoft to build a more comprehensive digital profile of a user. That profile could conceivably include all kinds of information, including demographics and what kinds of products a user prefers.
"Microsoft believes going beyond the cookie is important," a Microsoft spokeswoman said in a statement. "Our priority will be to find ways to do this that respect the interests of consumers. We have nothing further to share."
All this reported cookie tinkering comes as revenue from traditional search and desktop banner ads dip, according to a Wednesday report from the Interactive Advertising Bureau and Price Waterhouse Coopers. Overall, the total ad spend for online ads has grown 18 percent to $20.1 billion during the first half of 2013, according to the report. But the percentage of search ads dipped from 48 percent to 40 percent versus the first half of 2012, while display-related ads (banner ads, video, and other rich media) also fell from 33 percent to 30 percent. That, not surprisingly, was sucked up by mobile, which saw its share of the online ad market jump from 7 to 15 percent: $3.0 billion in all, the report found.
"Consumers are embracing new screens, new content and transforming how they shop, communicate and consume content at an accelerated clip," said Sherrill Mane, senior vice president of research, for Analytics and Measurement, IAB, in a statement. "And, in response, marketers are turning to those same interactive arenas just as quickly."
An IAB spokeswoman said that she was unaware of any proposed ad technology from Microsoft as referred to by the Ad Age report. But she warned against the nature of proprietary advertising mechanisms.
"The dominance of cookies as an advertising-relevance mechanism is clearly ending, as cookie-less mobile devices claim more and more of consumers' Internet time and attention," the spokeswoman added. "At the same time, cookies have been the centerpiece of a digital advertising industry that now boasts revenues of $40 billion in the U.S. alone, and has generated enormous wealth for small publishers and small retailers especially. We should be very wary of any one company or a cartel attempting to replace this remarkable business-development engine with its own, less-open mechanism for advertising value-creation. Unless the ecosystem is pulled together to coalesce around an alternative--as IAB is aiming to do in our Future of the Cookie Working Group--the health of the digital marketing industry will be at great risk."