Remembering comedian/actor Robin Williams: His Siri schtick
Robin Williams didn't shy away from taking on technology in his acting, comedy performances.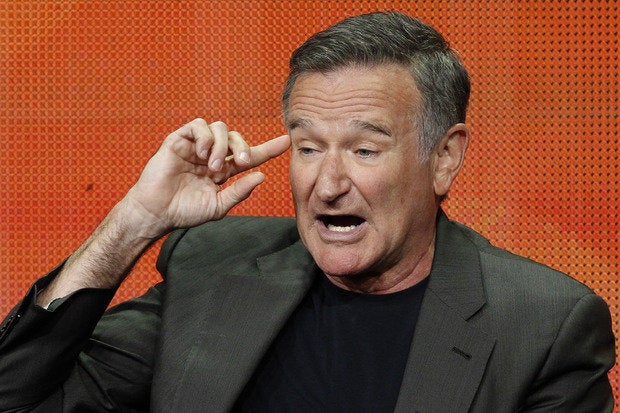 Credit: REUTERS/Mario Anzuoni
The sad news of comedian/actor Robin Williams' death on Monday at the age of 63 flooded social media and news sites online. While Williams is recalled mainly for has manic comedy routines, and funny and dramatic acting roles, some of his more recent appearances were dotted with technology-infused humor.
Here he is riffing on Apple Siri on The Ellen DeGeneres Show.
And here Williams goofs on smartphones on the Jimmy Kimmel Live show.
One more tech-related Williams item: You might not recall that he starred in a 2004 movie called The Final Cut about people getting memory implants. Here, he discusses the movie and the rise of technology in our lives.