Q&A: The Martian author talks programming, getting to Mars
Andy Weir says he doubts NASA will meet deadline to get to Mars, and he's not going.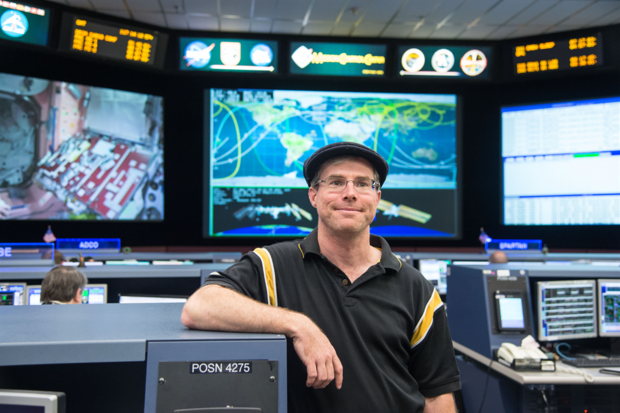 Andy Weir, author of the sci-fi novel The Martian, was a computer programmer before he became a writer.
The author of the book The Martian, which opens as a movie on Friday, said he doubts NASA will reach its goal of sending astronauts to Mars by the 2030s.
But he definitely wouldn't be brave enough to go himself.
The action-adventure movie stars Matt Damon as a U.S. astronaut who is left stranded on the Red Planet and must figure out how to survive until, and if, NASA returns to rescue him.
The movie is based on the book with the same title and written by Andy Weir, who was a programmer for Sandia National Laboratories, major research and development labs run by the U.S. Department of Energy.
Weir's father was a particle physicist and his mother an electrical engineer, so he was no stranger to science and technology. He grew up reading science fiction and was on a path to one day combine his knowledge of science, space exploration and writing.
In an interview with Computerworld, Weir talks about what he misses about programming, working at Sandia National Lab, why he couldn't get a job at NASA and what technology intrigues him the most right now.
And, yes, he also gives a few clues to his next book.
(Note: This interview was done before NASA announced it had found evidence of liquid water on the Martian surface.)
So what do you think about the movie? I like the movie. They did a fantastic job. It's pretty hectic and frantic in the run up to the movie.
How did you get into computer programming? I messed around with computers as a kid and I liked it… I started at Sandia at 15 and worked all through high school and then came back in the summers during college.
They had an outreach thing where they hired local teenagers to be lab assistants, cleaning test tubes and that kind of thing. The lab I was put in didn't need test tube cleaners but they needed some computer help. They wanted me to figure out how to program computers. They said, 'There's a computer and there's a book on how to program computers.' That's what began a 25-year career in computer programming.
It's hard to tell what my life would be like if I hadn't gone to Sandia. That's what gave me an edge in computer programming.
Do you miss programming? I miss having a team, and I miss going to work every morning and working with people. As a writer, I kind of sit in the corner with the occasional cat on my lap. That's about all the company I get these days.