Proposed changes in copyright law could render online music streaming more expensive
Music copyright law is a mess, but the changes the U.S. Copyright Office is proposing might not help.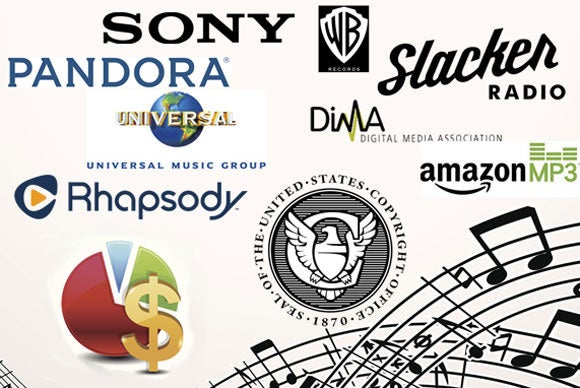 Late last week, the United States Copyright Office released a report recommending sweeping reforms to the existing music licensing system, which is a labyrinthine mess of outdated regulations (because most of them were established before the Internet age).
Titled "Copyright and the Music Marketplace," the 245-page tome follows an exhaustive study of music licensing that took the best part of a year, during which the Office sent out two notices seeking public input, received hundreds of pages worth of comments in reply, and held three public roundtables. No sooner had it published the report than reactions started pouring in.
Among them was a short but blunt statement from the Digital Media Association (DiMA) lambasting the Office for squandering "a significant opportunity to truly advance copyright, music licensing, and the music marketplace with its just released report." Where other stakeholders have either responded favorably or not said much, the digital media trade organization, which counts several big-name music download and streaming services as members, has singled itself out with its pointed criticism.
So what exactly is it with the report that has DiMA so worked up? And while we are at it, what implications could these recommendations--if they are implemented--have for other stakeholders including artists and paying listeners?
Before we can answer those questions, we need to get you a working knowledge of the current music licensing system, acquiring which is "no simple matter" according to the Office. Well, we are going to give it a shot nonetheless.
Music Copyright 101
Every song has two copyrightable parts: the sound recording and musical work, which includes the musical composition and, where present, lyrics. These two distinct rights are licensed by their respective owners through three different licenses: a mechanical license for the reproduction and distribution of a song (e.g., through CDs and digital downloads); a public performance license for, well, a public performance, which in case of sound recordings also includes digital audio transmission (e.g., internet radio); and finally a synchronization license for use in audiovisual content (e.g., movies and video games).
Just as the copyright in the sound recording (usually owned by songwriters or music publishing companies) and the copyright in musical work (usually owned by the recording artist or their record label) are separate--even where they pertain to the same song--so are the different licenses required to use the materials they protect. In other words, a mechanical or public performance license for a sound recording is no substitute for its musical work counterpart.
Let's say you are Spotify, an on-demand streaming service, and you want Taylor Swift's chartbusting hit "Fearless" for your music catalog. Besides some of the world's best negotiation experts, you would need to procure a mechanical license and a public performance license each from the rightful owners of both the musical work and sound recording. (Hint: Taylor Swift would be involved in each of those negotiations, once in her capacity as a songwriter and once as a recording artist/label owner.)