Predictions: What we expect from Apple in 2016
What new products will be announced, what new technologies they'll sport, and which will stay in the Garage of Secrets for the next 12 months (ahem, Apple Car).
Every streaming service needs something to set it apart from the crowd. Tidal has a high-quality option and some exclusive content. Spotify has running playlists that adjust to your pace and a new DJ feature. Google Play Music comes with the ad-free YouTube Red. Apple Music has some playlists and Beats 1, but in 2016, it could take this Taylor Swift moment up a notch and become the Netflix of concert films. That means both negotiating with the movie studios who already sell concert films in iTunes to allow them to be streamed in Apple Music, as well as creating new ones. From its own Apple Music Festival to the biggest tours and festivals worldwide, Apple could bankroll documentary filmmakers to produce exclusive full-length concert documentaries that could lure in tons of new subscribers.
Apple Watch
The latest rumors on the Apple Watch indicate that Apple is prepping a new model, not just adding smart bands that collect more health data without requiring users to upgrade their entire watch. We definitely believe that a second-generation Apple Watch will be released in 2016, just because the first generation is still a little thick and a lot sluggish for an Apple product, even running watchOS 2. Giving the Apple Watch 2 a front-facing camera for FaceTime and other video chat, as well as a Wi-Fi chip that can jump onto a network without first connecting to an iPhone will appeal to consumers as well as developers. And the smartwatch market is too new and growing too quickly for Apple to sit out an entire year of potential progress.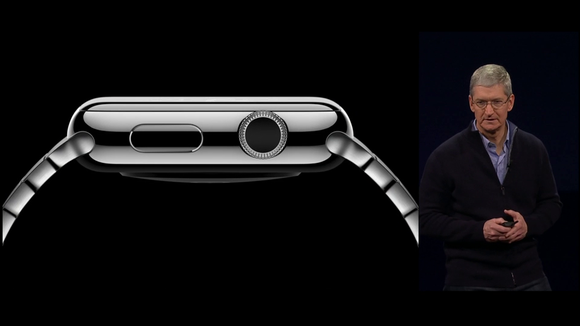 The Apple Watch isn't close to perfect, so it's time to iterate. Credit: Apple/IDGNS
Apple TV
We had high hopes for Apple's rumored streaming service in 2015, but it didn't get off the ground, and might actually be dead in the water, at least for now. In 2016, Apple could make a big move like acquiring an existing service such as Sling TV, or perhaps change the approach another way. Maybe Apple could make deals with the cable companies to let Apple TV users buy their way into the model that already exists: cable subscriber logins. Some cable companies already let you bundle, say, HBO Go and broadband Internet, forgoing the rest of the traditional television package. That's all we want—just let us pay a monthly fee for a login that works across all the apps and channels that support cable-subscriber logins, without needing a cable box or traditional service. Please?
Got any other predictions or ideas for Apple in 2016? Gaze into your crystal ball and tell us what you see in the comments.
Previous Page 1 2 3