Predictions: What we expect from Apple in 2016
What new products will be announced, what new technologies they'll sport, and which will stay in the Garage of Secrets for the next 12 months (ahem, Apple Car).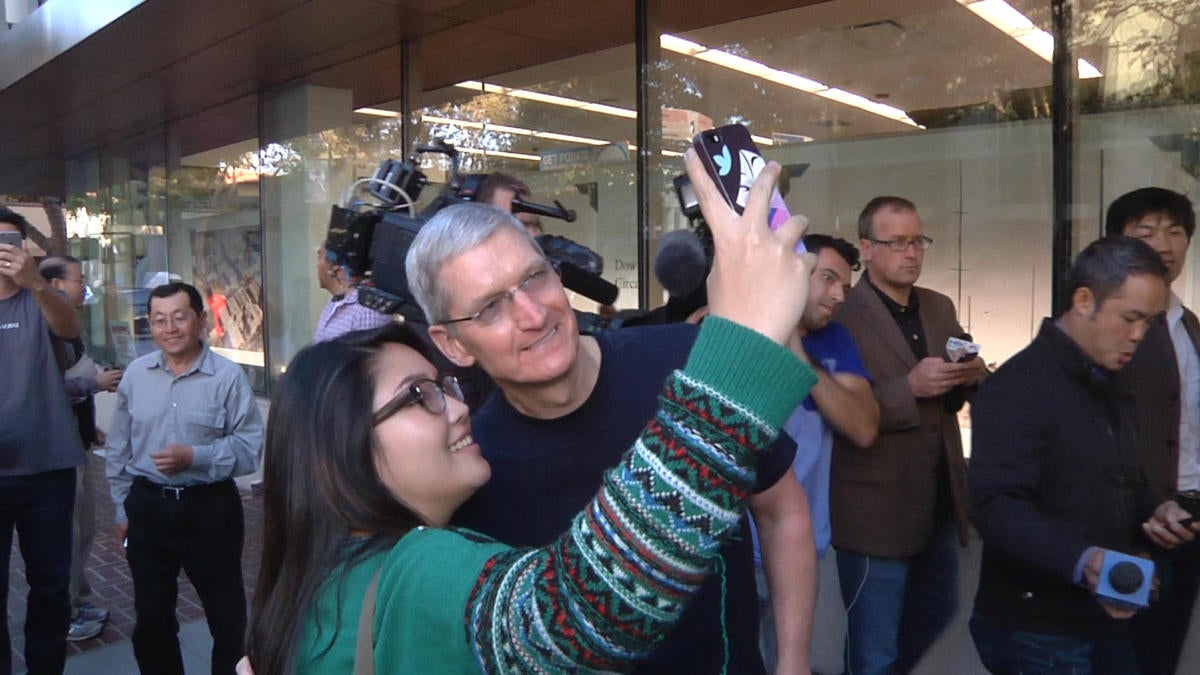 Selfies with Tim, included with every iPhone purchase! Credit: Martyn Williams
We think the iPhone 7 will feature further refinements that work on some pain points—wireless charging, haptic feedback for the software keyboard, and perhaps a camera that shoots 3D video. Waterproof would be a nice touch, along with better battery life, even if it can't be the thinnest phone ever. And this is less likely, but following the trend of the iPad Pro and solid-gold Apple Watch Edition, Apple could sell an ultra-high-end model for the iPhone owner who has everything, upgraded with real gold accents and a fancy OLED screen.
iPhone 6c
On the lower end, we believe the rumor that Apple will release a 4-inch iPhone this spring, which has been referred to in the press as the iPhone 6c. Without 3D Touch or the top-notch camera of the flagship iPhones, the iPhone 6c would still make a splash with a colored metal case, Touch ID (gotta get more people using Apple Pay, after all), and the fun pocket-friendly size people have been asking for since the iPhone 5s. Small, medium, and large are the pattern for a reason, and Apple's big phones haven't captured everyone's hearts, so this is a rumor we believe in.
iPad
The iPad has been locked in a pattern: Apple refreshes it, everyone says they love the new model, but sales keep slipping. We think the iPad Pro will make a noticeable impact on iPad sales, even if it doesn't totally reverse the slide. (What's the end of a quarter without hearing Tim Cook explain the cannibal effect once more, and profess that he's still bullish on iPad as a whole?) In 2015 we saw the expansion of Apple and IBM's push to create iPad apps for specific workplace functions, but corporate IT departments don't turn on a dime, so 2016 could be the year the clipboard-to-iPad transition starts to really accelerate. In 2015 we got a new iPad mini but not a new iPad Air, and we think Apple might stagger those two models, since the upgrade cycle is much longer for an iPad than for an iPhone—hopefully the iPad Air 3 will have a faster processor, 3D Touch (despite rumors to the contrary), and support for the lovely yet elusive Apple Pencil.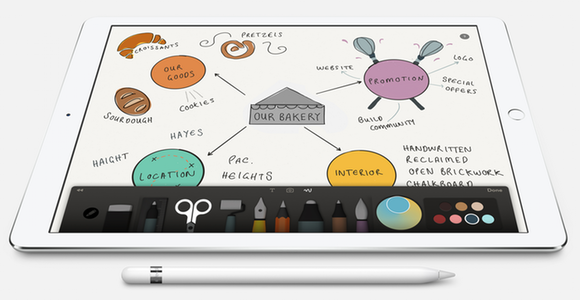 We hope the iPad Pro helps the iPad sales slump—and that Pencil support trickles down to more models. Credit: Apple
Apple Music
Apple Music got off to a good start in 2015, racking up 15 million subscribers before the year was out, and the same person who got people talking about Apple Music's launch—Miss Taylor Swift, of course—made another splash at the end of the year, by announcing her 1989 World Tour concert film would be available exclusively on Apple Music beginning Sunday December 20.