Pokémon Go craze shows Apple an augmented reality future
Apple is investing in augmented research to benefit consumers in future.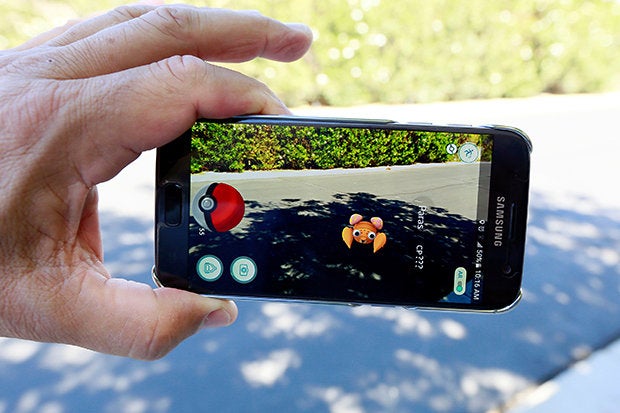 With Apple reporting that the company is investing in augmented reality research, some industry analysts say the company is likely to sculpt what the experience will be like for users around the world.
"This is very important for Apple to be involved in augmented reality," said Patrick Moorhead, an analyst with Moor Insights & Strategy. "More importantly, Apple now will probably be one of a handful of companies to define what a future AR experience should be. This is big."
During a third-quarter earnings call with analysts and press on Tuesday, Apple CEO Tim Cook, taking a question from a broker, said augmented reality (A.R.) is an important technology and Apple is putting its muscle behind it.
"We have been and continue to invest a lot in this," said Cook. "We are high on A.R. for the long run. We think there are great things for customers and a great commercial opportunity."
He added the company's biggest priority with A.R. is to make sure Apple's wares work well with third-party developers' products, like the incredibly popular Pokémon Go. The free, A.R. mobile game has users capturing and training virtual creatures that appear on their mobile screen as if they are in the real world.
Released just this month, Pokémon Go has created a sensation, getting people up and out, walking around their neighborhoods and cities looking for Pokémon. So intrigued with the A.R. world on their screen, some users have even walked into traffic or fallen off a cliff.
Less than a week after the game was released in most regions of the world, the app had more than 4 million daily visitors, according to data analytics company Similarweb.
The phenomenon hasn't been lost on Apple's CEO.
"In terms of A.R. and the Pokémon phenomenon, it's incredible what has happened there," he said during the earnings call. "I think it's a testament to what happens with innovative apps and the whole ecosystem and the power of being a developer being able to press a button, so to speak, and offer their product around the world."
Dan Olds, an analyst with industry research company OrionX, said it only makes sense for Apple to want to be a player with it comes to augmented reality.
"Apple's resurgence was brought about by them being able to give their customers unique content and device experiences that they couldn't get anywhere else," he said. "Adding augmented reality to their arsenal is exactly what they should be doing to build a lead on their competitors... With the right A.R. content, Apple can turn their devices back into the must-have items they were when the first iPhones were introduced."