Pingraphy lets you schedule your future Pinterest pins, get stats
Social media is important for self-promotion on the Internet, but nobody can stay up 24 hours a day to post updates. This is why Pingraphy becomes an essential service.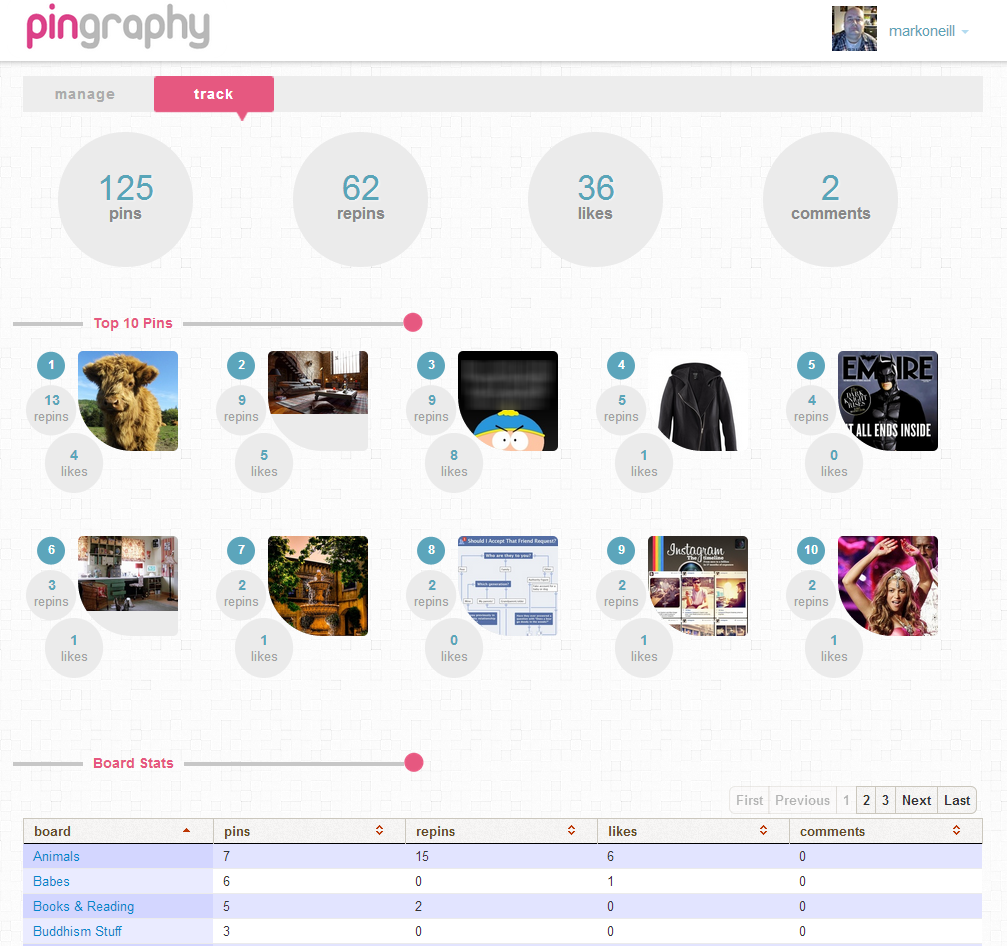 Pingraphy provides you with statistics which will show you which of your pins were the most popular, the most shared and the most liked.
The dashboard gives you a nice overview of all the scheduled pins, so you can see at a glance what is due to go out, and what has gone out recently. From here, you can also click on "track", which allows you to see which of your pins were the most popular, how many times they were repinned and liked, and how many comments were received. These numbers are displayed in table format for easy viewing.
Using these numbers, you can see right away which kinds of images generally do well and which ones don't, enabling you to fine-tune your social media policy, which is important if you rely on social media to do your job more efficiently.
Apart from the inability to revoke the website's access to your Pinterest account and a bug in the bookmarklet which overrides the timezone settings (the latter of which is a very minor thing), Pingraphy is definitely a service you should consider if you are looking for this kind of thing, given that it seems to be the only service right now which schedules Pinterest updates in advance.