Phone makers roll their own operating systems as Google and Microsoft close ranks
With so much change happening in the smartphone market, there's no telling what the future holds.
HTC, once the shining star of the Android world in the United States, has also experimented with Windows Phone, but that isn't likely to continue in the near-term.
"I don't expect to see much more to happen on the Windows side [from HTC], says Carolina Milanesi, research vice president for consumer devices at Gartner. "And certainly I think every vendor is now sitting and waiting to see what happens [with Windows Phone]."
But aside from its Android business and the flirtation with Windows Phone, HTC is also working on a mobile OS for the Chinese market, according to The Wall Street Journal—a move meant to shore up HTC's business in other parts of the world as the company loses market share in this country—and meant, as well, to create a home-grown stack of hardware and software.
Making mountains out of mobile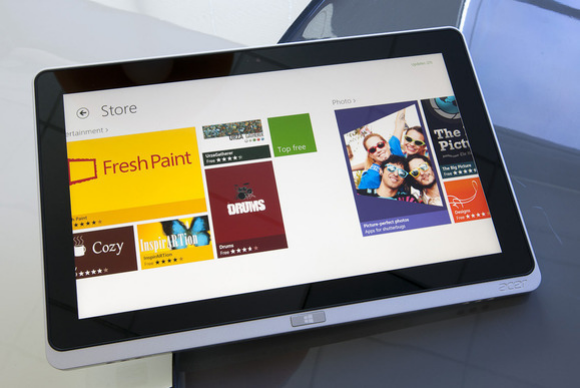 It's all about the apps when it comes to mobile-just ask the floundering Windows 8 and Windows Phone app stores.
Third-party manufacturers have good reason to sniff out new, open pastures, but creating a viable mobile platform isn't easy, and it isn't done overnight.
Any company wanting to follow Apple's lead in tightly integrated hardware and software not only has to craft beautiful hardware, but also has to build an ecosystem filled with attractive third-party apps. Without big hits like Facebook, Instagram, Angry Birds, and Doodle Jump, any smartphone platform would have a hard time finding traction—just witness the struggles of the app-deprived Windows Phone and BlackBerry platforms.
The potential pitfalls for a new breed of manufacturer-made smartphone platforms don't end there.
The world can't support a large number of smartphone operating systems, all competing for the attention of the same developers, according to Gartner's Milanesi. Apps are already slow to trickle down to lesser-used smartphone platforms. Every minute spent developing an app for Windows Phone or Tizen's miniscule masses is a minute spent not creating apps for the vast hordes using Google Play and the iOS App Store, and because of that, wooing developers to new platforms is just plain hard.
Even a mobile platform with a large and sterling app catalog won't necessarily have enough to win in today's smartphone world. A killer platform also needs cloud-based services that sync data between multiple devices, and smart, on-demand features like Google Now and Siri. We expect a lot out of our phones these days.
A brewing smartphone storm


The Firefox OS developer phone.
With so much change happening in the smartphone market, there's no telling what the future holds, and that goes doubly so for Android device makers who are wholly dependent on Google's mobile OS. Fallback options like Windows Phone are looking even less promising than before.