Pay TV as we know it will be dead by 2025, and this is how it will happen
The pay TV industry is in transition, retooling itself to produce and distribute content that is streamed, not broadcast.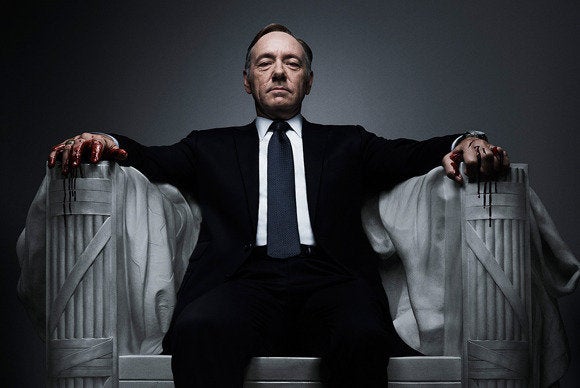 Look into your TV screen. You're watching the 2025 Emmy Awards preshow coverage, and absolutely nothing looks familiar—unless you remember a pivotal moment from the 2013 version of the TV industry's awards spectacle.
Victory Kinsky and Mia Hyndrix, 2025's most talked-about women on Popsugar, stride up the red carpet with practiced nonchalance. They're at the show representing Amazon Prime's hugely popular Harlot series. Martin Henry, meanwhile, can't conceal his joy at being nominated for Best Male Lead in the YouTube reality show Meat House. Verizon execs are also at the ceremony, lined up in tuxes to see if Charlotte Wisk will win an Emmy for her hit one-hour comedy special "Two-Headed Dog."
And Netflix content chief Ted Sarandos watches quietly, knowingly, from the sidelines. He's been here before, and his company leads the nomination count again in 2025 with 31 nods of recognition.
Meanwhile, viewers with long memories ask each other, "How did we get here in so short a time?"
What could possibly happen between now and the year 2025 to transform "over-the-top" video services like Netflix and Amazon into some of the most powerful players in TV land—and conversely, to recast today's biggest networks as supporting actors?
After receiving 14 Emmy nominations this September, Netflix shows took home only one major award—a somewhat disappointing showing after "Netflix is taking over the Emmys" had echoed through the trade press in the weeks before the 2013 awards. But Netflix's one win is hugely important because it marks the first time ever that a show that may never appear on a television network captured a major-category Emmy award.
Indeed, one day we may all look back at the 2013 Emmys as the night online TV hit a tipping point. Netflix's nomination success is a powerful sign of an industry in transition, retooling itself to produce and distribute content that is streamed, not broadcast. As Netflix's Sarandos told an industry trade group this summer, "We're leading the next great wave of change in the medium of TV."
Internet TV is following cable's path to stardom
Internet TV is evolving faster and growing faster than cable did in its heyday. And much of that growth is spurred by critical acclaim and audience support for streaming-only original shows like Orange is the New Black and House of Cards.
By the time the Emmys began accepting nominations for cable shows in 1988, about 40 million households were already subscribing to cable service. But no cable show won a major-category Emmy until 1999, when HBO's The Sopranoswon the award for Best Drama Series. By then, roughly 50 million households had cable (although that number has since retreated to around 42 million).