OS X Yosemite public beta: What you need to know
The Yosemite public beta marks the first time a major new version of OS X has been available to users before it's formally released. We've got answers to your questions about the beta program.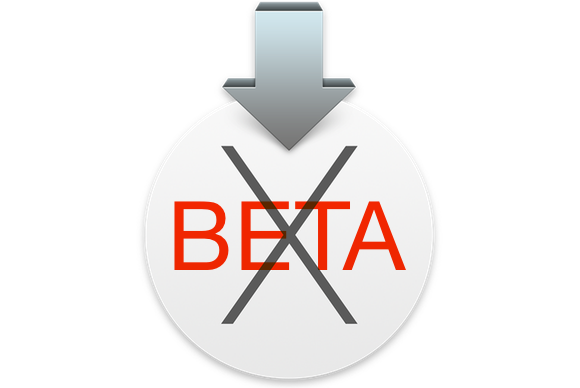 Back in June, at WWDC, Apple announced the next major version of its OS for Macs, Yosemite (OS X 10.10). Though the official release of Yosemite is slated for "this fall," the company is breaking from tradition by offering pre-release versions of Yosemite to the general public.
Given that this marks the first time a major new version of OS X has been available to users before it's actually released (not counting the original Mac OS X Public Beta), you likely have questions. We've got answers.
What is the Yosemite public beta?
Apple's OS X Beta Program--the official name for the public beta--lets some Mac users install beta (pre-release) versions of OS X 10.10 and provide Apple with feedback on those versions. As Apple puts it, you can "help make the next release of OS X our best yet."
What does "beta" mean?
"Beta" is a term that developers use to indicate that a piece of software is getting close to being ready for release, but still requires some testing. Alas, different companies have different barometers for just how close to ready "beta" means. For some, it means software that just needs some final polishing; for others, it means "still needs a lot of work." (For Google, it apparently means "final version.") But the generally accepted idea in the software-development world is that beta is software that's essentially feature-complete but needs wider testing.
(In general, alpha is the term for software that's still a work in progress, with features being added or removed--it isn't even ready for beta testing. Then there are the beta versions. After those, you get release candidates which are (the developer hopes) ready for official release, assuming final testing finds no show-stopping bugs. In the OS X release process, you'll often hear about a golden master [GM], which is supposed to be the final version--the name refers to the days of physical media, when a master was sent to a facility for the production of, say, installation DVDs.)
What does "beta" mean for me?
Put simply, it means that the versions of Yosemite available through the OS X Beta Program will not be finished products. They'll have bugs, some apps--from both Apple and third-party developers--won't work as expected, some services may not work, and there's even the potential for data loss.
More specifically, Apple states, "Since the beta software is unfinished, some new features will not be available, such as phone calls, SMS, Handoff, Instant Hotspot, and iCloud Drive. Spotlight suggestions are U.S.-based only. Some applications and services may not work properly with the beta software. When creating or making changes to documents stored in iCloud, your documents will sync only with Macs running the OS X Yosemite Beta and with iOS devices running iOS 8."