OS X catches a wave, as Apple previews OS X Mavericks
Apple Senior Vice President Craig Federighi previewed the next version of OS X on stage at Monday's Worldwide Developers Conference keynote, Mavericks. The cats are.
In addition, OS X will provide multiple menu bars and Dock offerings for each display, draggable full screen apps, independent display support for Mission Control and Spaces, and second-screen support for AirPlay-connected HDTVs.
Under the hood improvements
After providing brief demonstrations of three major new features coming to Mavericks, Federighi briefly touched on under the hood improvements to OS X's performance and power.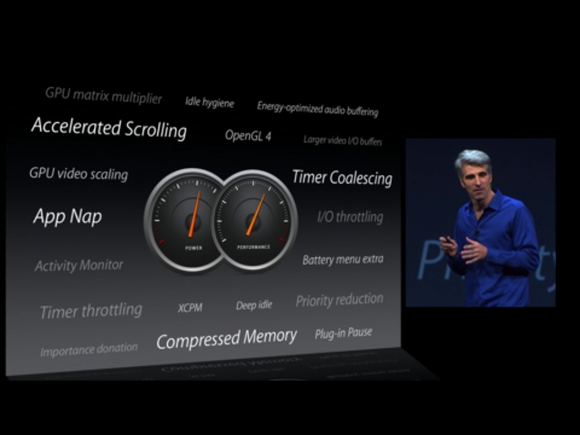 Accelerated scrolling
OS X has improved scrolling across the board, offering smoother and faster acceleration inside apps. Federighi demonstrated accelerated scrolling inside both Mail's messages screen and Safari's Reading List.
App Nap
Much like iOS's app freeze, OS X's App Nap reduces power to apps when they're not in the forefront. Federighi showed this feature off during his demonstration of Safari, using a CPU monitor to show the power drop-off when switching out of the program into iTunes.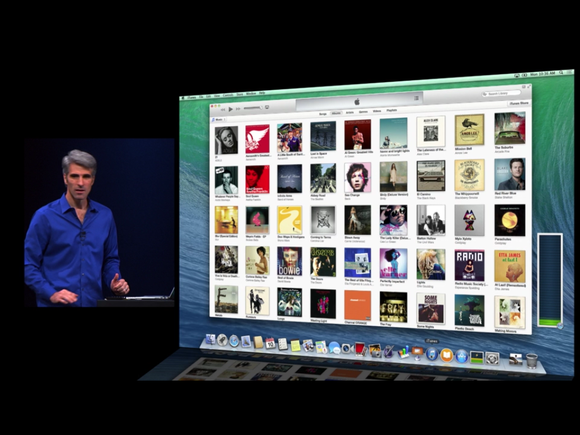 Compressed memory
Compressed memory takes your inactive memory and compresses it to make free space available quickly. According to Federighi, users may see up to 1.4x speed improvements on an SSD from this feature.
Available later this year
OS X Mavericks will be available "this fall," according to Federighi; developers can pick up a preview from Apple's developer portal today.
We'll have more updates as the keynote progresses.