Oklahoma Sooners use beacons, sensors to find rooms on massive campus
Beacon technology still in early-adopter stage, analysts report.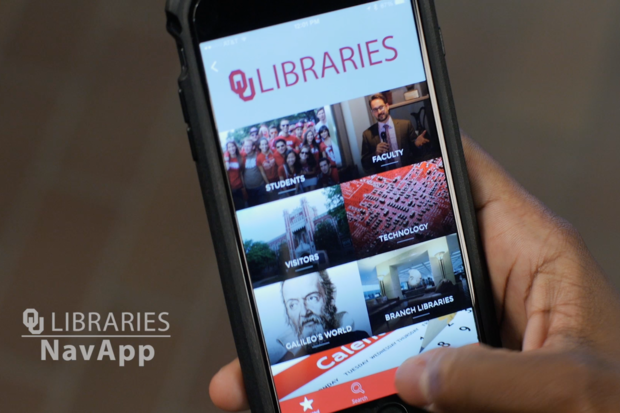 The University of Oklahoma has created an app that students can use to navigate to group meeting rooms and other locations on campus using Aruba beacons and sensors. Credit: Aruba
The University of Oklahoma has begun rolling out beacon technology to help students find study rooms and class information in its central library and other buildings by using their smartphones as they move about the vast campus in Norman, Okla.
Bluetooth Low Energy (BLE) beacon hardware and new analytics software from Aruba, accompanied by GPS and new sensors working over Wi-Fi, can put the power of smartphones, carried by virtually all 29,000 students, in direct contact with the massive and growing amounts of university data. Aruba is a Hewlett Packard Enterprise company.
"Students already have the smartphone technology in their pockets, so as they move about the giant buildings on campus, the user experience is more accessible. We can tie all our vast online resources to a location, combining the physical with the digital worlds," said Matt Cook, emerging technology librarian for OU's central library.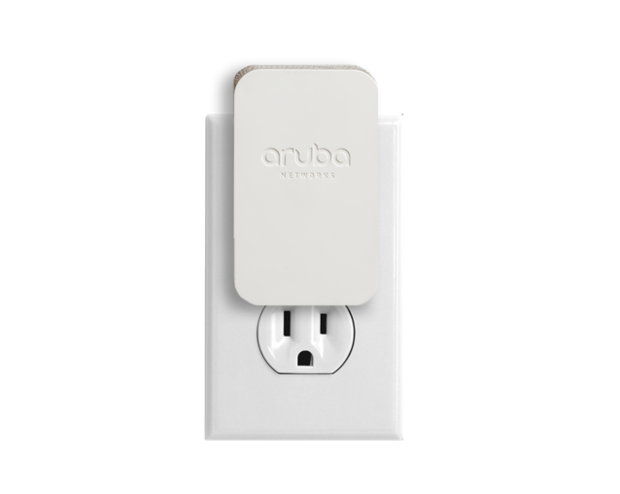 Aruba's new sensors work with a wall power outlet and Wi-Fi to monitor functions on beacons used to ping smartphones for locations and alerts. Credit: Aruba
When a student wants to find a quiet group study room in the library, he or she gets turn-by-turn indoor navigation via mapping and GPS and then, once in the room, can be connected quickly to online instructions on how to connect a laptop to a large room display or other technology.
"For an incoming freshman who has never been to a building this big — it's seven stories and hundreds of thousands of square feet — you can use the tool you already have — the smartphone -- and get navigation and location-based content," he said.
Students can also use the maps produced by the system to find safe locations in the event of a tornado or other emergency. In one recent example, by using a beacon near one room, students could find out that a virtual reality (VR) talk was going to be held there at a specified time. (The university already has made a commitment to VR and has created VR fly-throughs for chemistry students wearing Oculus Rift headsets so they can learn about RNA molecules. A full-immersion VR classroom is also being built, with custom VR chairs.)
Last year, the beacons were deployed on a single renovated floor in the library and have now been expanded to the rest of the library and three other buildings. In a third phase, beacons will go campuswide. Later, beacons might be deployed in the wider town beyond campus.