Oculus reveals Touch VR controller pricing and launch info, $49 Oculus Earbuds
No, you still can't use Oculus Touch controllers yet. But you will by the end of the year.
Other Rift developments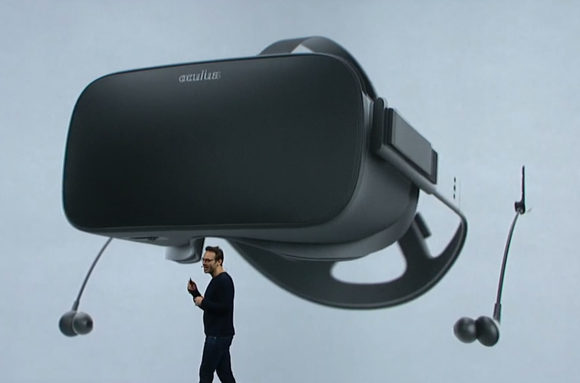 Oculus Earbuds
The other big Rift news of the day? Asynchronous Spacewarp, which essentially makes the Rift better at tracking your position with less of a tax on the hardware. What part of that matters for non-developers? Well, the minimum spec for Rift-ready machines has dropped down to a GTX 960 instead of a 970. The cheapest Rift-ready machine is now a CyberPower rig selling for only $500, which is a huge drop from last year's $900 machines.
And it makes laptop VR a more reliable proposition. Gaming laptops with a GTX 1060 now easily clear the minimum spec for VR.
Oculus Earphones round out Oculus Connect—$49 detachable earbuds you can swap onto the Rift instead of the default fold-down, on-ear headphones. Iribe says they're good. "As good or if not better" than $900 earbuds good. We'll see.