NTSB: Tesla in fatal crash was speeding with Autopilot on
The Tesla's Autosteer lane-keeping assistance and traffic-aware cruise control system was engaged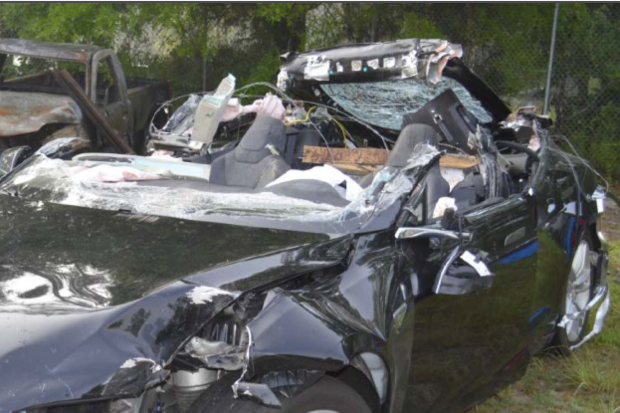 The National Transportation Safety Board (NTSB) today released a preliminary report that details the circumstances of the fatal accident involving a Tesla Model S driving with its Autopilot engaged.
The accident, which took place May 7 in Williston, Fla., was the first known fatal crash involving a vehicle using an advanced driver assistance system (ADAS) based on computer software, sensors, cameras and radar. The all-electric Tesla hit the side of an 18-wheeler that turned left in front of it. The impact sheared away the roof of the Model S and killed Joshua Brown, 40, of Canton, Ohio.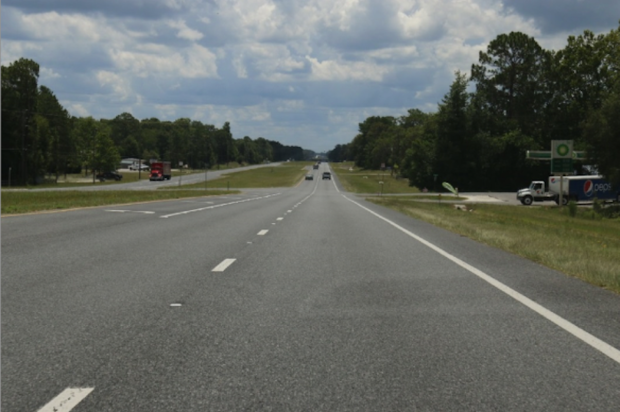 Looking east at the crash scene on U.S. Highway 27A, a four-lane divided highway in Williston, Fla.
Tesla has been at the center of a media feeding frenzy since it revealed the accident earlier this month. Since then, two others involved Autopilot have come to light.
The NTSB report stated that Tesla system performance data downloaded from the car indicated that the Model S' speed just before impact was 74 mph, nine miles an hour over the speed limit on the four-lane, divided highway. The Autopilot's Autosteer lane-keeping assistance and traffic-aware cruise control system was engaged at the time of the crash.
"The car was also equipped with automatic emergency braking that is designed to automatically apply the brakes to reduce the severity of or assist in avoiding frontal collisions," the report said.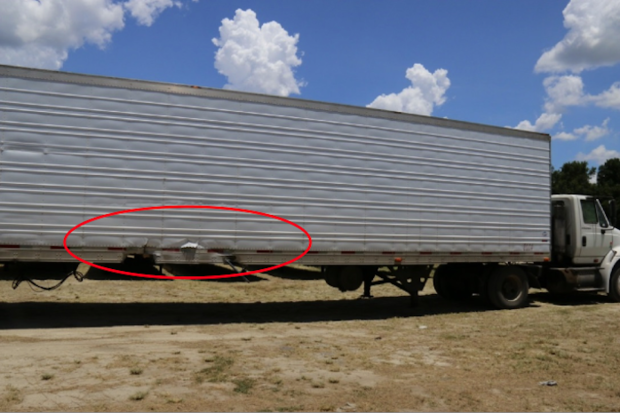 Damage to the semitrailer from the collision.
As the result of the impact with the truck, the Tesla's battery "disengaged from the electric motors that were powering the car.
"After exiting from underneath the semitrailer, the car coasted at a shallow angle off the right side of the roadway, traveled approximately 297 feet and then collided with a utility pole," the report said. "The car broke the pole and traveled an additional 50 feet, during which it rotated counterclockwise and came to rest perpendicular to the highway in the front of a private residence."
Tesla said that neither Autopilot nor the driver noticed the white side of the tractor trailer against a brightly lit sky, so the brakes were not applied.
The 18-wheeler semi truck, owned by Okemah Express LLC, had been transporting blueberries to a local produce farm at the time. It sustained minor damage.
The accident remains under investigation.
"NTSB investigators will continue to analyze [the] data, and use it along with other information collected during the investigation in evaluating crash events," the agency stated.