North Korea blames US for Internet blackouts, calls Obama 'monkey'
Just hours after Kim Jung-un's government issues combative statement, country again drops off the Internet.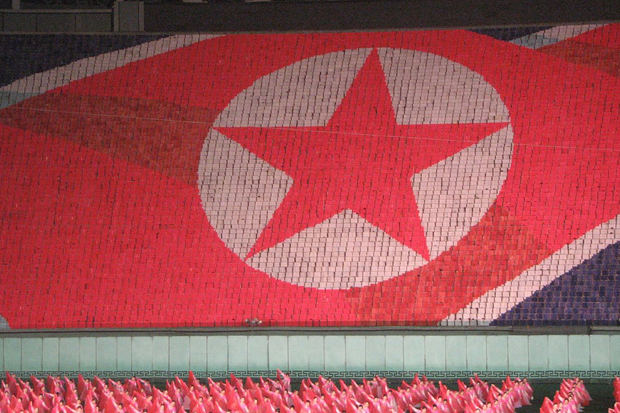 Credit: Chris Price via Creative Commons via Computerworld
North Korea on Saturday blamed the U.S. for its nine-and-a-half-hour Internet outage earlier in the week, and called President Barack Obama a "monkey" as part of a racist, vitriolic statement issued by the country's highest government body, the National Defense Commission (NDC).
The statement by the NDC, which was carried by North Korea's state-run news agency, was the country's first official response to the severing of its Internet connection from the rest of the world on Monday.
"The U.S., a big country, started disturbing the Internet operation of major media of the DPRK, not knowing shame like children playing a tag," the NDC statement read, using the Democratic People's Republic of Korea moniker for the nation.
"We had already warned the U.S. not act like beating air after being hit hard by others," the unnamed NDC spokesman said. "Of course, we do not expect the gangsters to pay heed to our warnings."
Just hours after the North's Central News Agency published the statement on its website -- one of a handful that are reachable to the outside world -- the isolated country again vanished from the Internet. According to Dyn Research and Akamai Technologies, the Dec. 27 outage lasted about five hours, and was preceded by intermittent connectivity issues.
According to the Chinese government's Xinhua news agency, North Korea's mobile network, which serves far more people than the regime lets access the foreign Internet websites, was knocked offline at the same time.
Elsewhere in the NDC's statement, North Korea criticized the decision by Sony Pictures to screen The Interview, a farce whose plot revolves around the assassination of Kim Jung-un, North Korea's dictator, and blamed Obama for pushing the studio into releasing the movie.
"U.S. President Obama is the chief culprit who forced the Sony Pictures Entertainment to 'indiscriminately distribute' the movie and took the lead in appeasing and blackmailing cinema houses and theatres in the U.S. mainland to distribute the movie," the NDC contended.
Although Sony had initially said it could not distribute the film because major U.S. theater chains had backed out amid threats, the company reversed course and showed the picture in some venues starting on Dec. 25. The Interview was also made available from several online streaming services, including Google's and Microsoft's.
North Korea also lashed out at Obama with a racist reference. "Obama always goes reckless in words and deeds like a monkey in a tropical forest," said the agency, which is headed by Kim himself.
In early November, hackers began placing gigabytes of internal Sony documents, including embarrassing emails, current and former employees' personal information and financial information, on the Internet.