Nokia's Lumia lineup is better with Windows Phone 8.1
The Lumia 930, 630, and 635 are just three more additions to the Lumia lineup. The real excitement is in the OS that fuels them.
At Microsoft's Build 2014 keynote Wednesday morning, Nokia's handset announcements were the most underwhelming news. The Lumia 930 is merely a rehash of the Lumia Icon, a device that's already available at Verizon Wireless, while the midrange Lumia 630 and 635 won't hit stateside until later this year.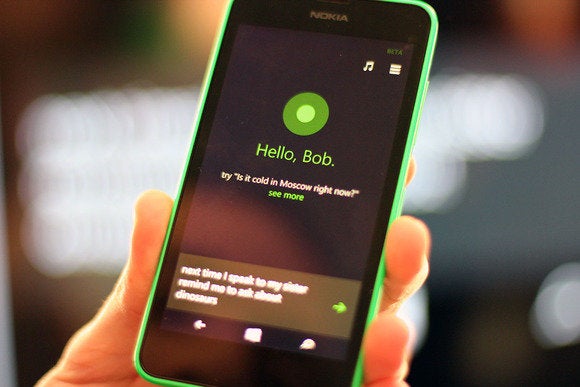 Photo: Florence Ion
But that doesn't necessarily mean that you should overlook Nokia's newest additions to its Lumia lineup. If nothing else, all three handsets will run the newest version of Microsoft's mobile operating system, Windows Phone 8.1. At a Nokia event Wednesday night, we glimpsed how Windows Phone 8.1 actually operates on both a high-end and mid-range Lumia device. The two work impeccably together; we just wish Microsoft had thought to include some of its new features a little sooner.
Windows 8.1 on a real phone
We've been teased with leaks and fact sheets related to Windows Phone 8.1, but after seeing it in action, it's clear that Microsoft's mobile operating system is a huge improvement over its predecessor.
For instance, there have been a few subtle tweaks made to the Live Tile interface, like the photo overlay effect. It's a neat trick, and a diplomatic way of letting users add some customization to the interface without taking over the whole background, as is standard on iOS and Android.

FLORENCE ION. Move Live Tiles as you please with the overlay on top.

FLORENCE ION...But if you get them wrong, you might be left with a weird looking home screen.
Those Live Tiles might look like Tetris pieces taking over the screen, but you can move and adjust each of them individually. It does get a bit tricky, however; without a proper press, tiles can run amuck, creating odd visual gaps. If you're an interface perfectionist, this will likely drive you mad. Even one of the attendants managing a hands-on station reached over to fix the Tiles after seeing how I'd jumbled them up.
Windows Phone 8.1 felt speedier and more responsive than its predecessor. Apps loaded quickly, and Cortana—which we'll get to in a bit—loaded in and out without any lag. The OS struggled a bit on the Lumia 635, however. Even with 512MB of RAM, there were instances where I noticed the interface lagging behind as I scrolled.

FLORENCE ION. The Lumia 635 lagged a bit with Windows Phone 8.1.
As with other platforms out there, Windows Phone 8.1 is bundled with a ton of apps. One of them is the Bing Health and Fitness app, which is essentially Microsoft's FitBit clone. It tracks your steps, counts your calories, and lets you gamify your fitness regimen. It also offers a leg up on its competitors with tutorials, videos, and recipes from its partners. It's a neat feature to have built-in, and the variety of exercises that it supports is rather impressive.