No iWatch, no problem: Why Apple was wise to delay its smartwatch launch
There's no reason to release a smartwatch in a wearables market fraught with bad press, broken hardware and consumer ambivalence.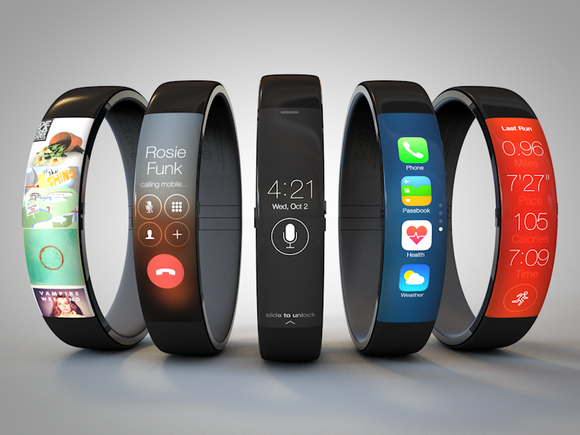 Apple's executive team managed to get through its entire WWDC keynote on Monday without mentioning the terms "wearable," "smartwatch" or "iWatch." Not once. Not even in catty derision of competitors.
To the untrained eye, this might look like a missed opportunity. We've been hearing rumors about Apple's inevitable iWatch for the better part of a year, and in April Tim Cook signaled that Apple is cautiously exploring new product categories. Meanwhile, every major consumer electronics company save Microsoft has officially committed to the wearables space.
Google, Samsung, LG, HTC, Sony, Motorola--they're all in with a dizzying variety of smartwatches, activity trackers and smartglasses. Even smaller fry like Epson and Razer have thrown down. And Microsoft, while still officially coy about its wearables effort, could apparently release a smartwatch this summer.
But Apple knows June 2014 isn't the right time to pull the trigger. Wearables hype is off the charts, but wearables sales haven't proven out. Perhaps even worse, the wearables market continues to wallow in bad press. Sure, Apple could have jumped into the fray with a thundering "Ta da! We've fixed everything!" at yesterday's WWDC keynote. But now is not the time for heroics.
Apple is much better served by continued restraint. It can take its own sweet time to develop Siri into a more proactive digital assistant. It can leisurely build out HealthKit and HomeKit, connecting mobile devices to a more fleshed-out Internet of Things.
And it can wait at least a few more months to see public reaction to Android Wear. After all, Apple already has a rich history of borrowing from Android without penalty, so why stop now?
In short: Apple has time to carefully and deliberately assemble its wearables puzzle--if only because its competitors are still struggling to get their own puzzle pieces out of the box.
Sometimes bad press really is bad press
At the dawn of the digital music age, Apple validated the hardware MP3 player concept when it released the first iPod. Apple's spin was immeasurably more elegant than similar products from Diamond, S3 and Creative Labs. But it's important to remember that the MP3 hardware that the iPod leap-frogged was merely just clumsy and forgettable. It wasn't categorically broken, universally panned by journalists, or the focus of public ridicule like so many of today's wearables.
Let's quickly review some low points in the last three years of wearables history. Follow along closely, because everything I'm about to mention must surely give Apple pause.
We've seen two product recalls of activity-tracking wristbands. The original Jawbone UP was recalled in late 2011 because the wristbands were bricking at an alarming rate. The Fitbit Flex was recalled this February because the bands were causing skin rashes on far too many customers.