Nissan's new concept car is a digital canvas
Displays cover numerous surfaces as the car maker seeks younger buyers
The car will be on show at the Tokyo Motor Show, which begins on Oct. 30.
Nissan isn't the first car company to think about lots of displays in a concept. At the beginning of the year, Mercedes Benz showed off its F015 concept, which envelopes passengers with displays. The seats look slightly more comfortable and the F015 is also ready for self-driving with driver and passenger seats that turn around.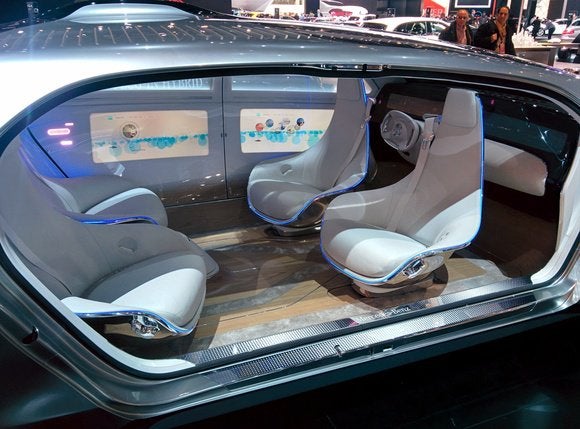 Martyn Williams The interior of the Mercedes Benz F015 concept car has seats that face each other because the car will do all the driving, seen here at the North American International Auto Show in Detroit on January 13, 2015.