Nexus 6P review: This is the way Android phones should be
Look out Samsung and LG. The best premium Android phone on the market is Google's own.

Do the weird-face selfie because posing seriously for a review is kind of awkward.
I'm happy to report that selfies are better on the Nexus 6P, especially since the Nexus 6 performed dismally in our Android phone selfie shootout. The selfies taken with last year's Nexus made me look either too yellow or too dark. Thankfully, the Nexus 6P boasts a fabulous 8-megapixel front-facing camera, which works well in all sorts of environments, though the end result can be a tad shaky in low light.
For those of you wondering about video, the Nexus 6P shoots in 4K at 30 frames per second (fps), and in slow motion at 120 fps or 240 fps. You can play this video to get a sampling of how it records outdoors in 1080p at dusk.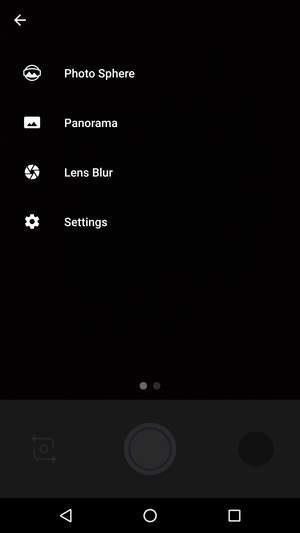 The Android camera app is now simple—a little too simple.
The Nexus camera app interface has been overly simplified so that you don't have to worry about making adjustments before snapping a photo. I like Google's philosophy behind this, though I would have liked to see a manual mode of sorts to set up a long exposure for nighttime shots, for instance.

Instant GIFs with just the push of a button!
At least there's a burst mode, which you can use to make instant GIFs, which are way easier to share with friends than the iPhone's silly and proprietary Live Photos. You can also quickly launch the camera with a double-press of the power button, though it's not as responsive as the Galaxy S6's double-press mechanism, and you'll still have to unlock your phone to move beyond the camera application.
Overall, I was really impressed with the Nexus 6P's camera performance. It was consistent (even given some of its shortcomings), easy to shoot with, and reliably fast. This is easily the best Nexus camera I've ever used.
Delicious Marshmallow

Android Marshmallow is tasty. Credit: Adam Patrick Murray
I'm going to admit here that I'm not typically an evangelist of the stock Android lifestyle. I'm actually more of an OEM sympathizer, and if you've followed along with my reviews in the past, you've read how I've advocated for why skinned Android is sometimes better than stock. However, the Nexus 6P has made it really hard for me to switch back to my Touchwiz-laden Galaxy S6 Edge. I'm sick of the blue hue and I want more of whatever this Nexus has going on.

Marshmallow is, quite simply, one of the best versions of Android in a long time.
Previous Page 1 2 3 4 5 6 Next Page