Nexus 5X review: A solid, no-frills, pure Android experience at an affordable price
This is the upgrade Nexus 5 fans have been waiting for.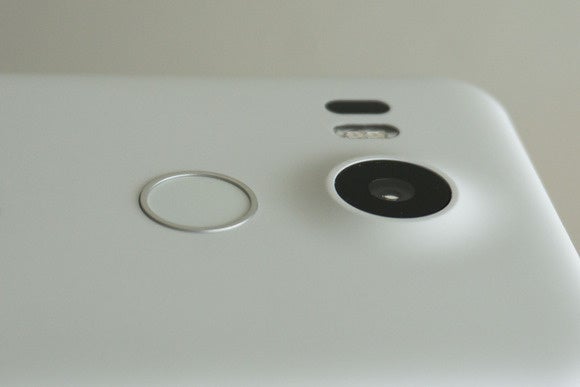 The Nexus 5X may not have all the features of a premium-price phone, but it does have a lightning-fast fingerprint reader and excellent camera. Credit: Jason Cross
It would have been nice to have these things, and indeed you spend a bit more on the Nexus 6P to get some of them. But this is clearly a mid-tier phone meant to provide core Android features and perform well with an eye on the price tag. If you want a phone to show off to your friends, you'll have to spend a little more.
Not the best Nexus, but Nexus at its best
For long-time Android phones, the Nexus 5X is what it's all about. It's like an affordable pickup truck. It won't turn heads, and doesn't have every feature on the market. It's not the fastest thing on the road. But when your friend needs to run to Ikea, who do they call? The guy with the pickup truck.
Nexus fans are used to not having every little feature of every other phone on the market. They buy a Nexus because they want a carrier-agnostic, bloatware-free phone that performs well and doesn't cost much. It's what made the Nexus 5 of two years ago so popular, and it's why there was such an uproar in the Android community when the Nexus 6 hit the market at $650 in a gargantuan frame. Google was wise to offer two Nexus phones this year, one larger, high-end premium "show off" phone with a higher price tag, and a less expensive, smaller workhorse for Android enthusiasts and developers.
The Nexus 5X isn't the best phone; it's not even the best Nexus. It's not meant to convert buyers of $600 Samsung and LG premium phones to the Nexus program. It's meant to please the Android fans who have been buying Nexus phones for years, and it will.
Previous Page 1 2 3 4 5