Nexus 5X review: A solid, no-frills, pure Android experience at an affordable price
This is the upgrade Nexus 5 fans have been waiting for.
Outright performance is good, as you would expect from a device with pure Android and a fairly high-end processor. Benchmarks are roughly in line with other Snapdragon 808 devices, and in everyday use the interface feels snappy and responsive, with smooth scrolling and quick app switching.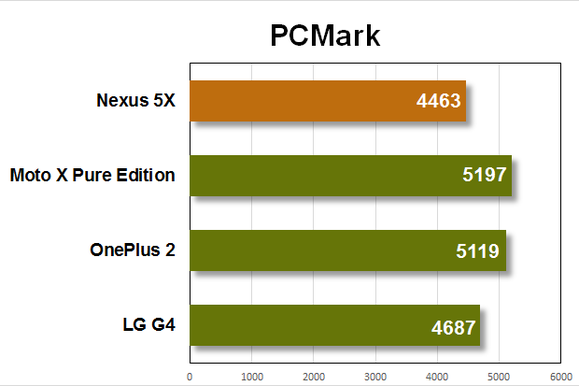 In some benchmarks, like PCMark, the Nexus 5X produced scores just slightly lower than we'd expect. Click on image to enlarge.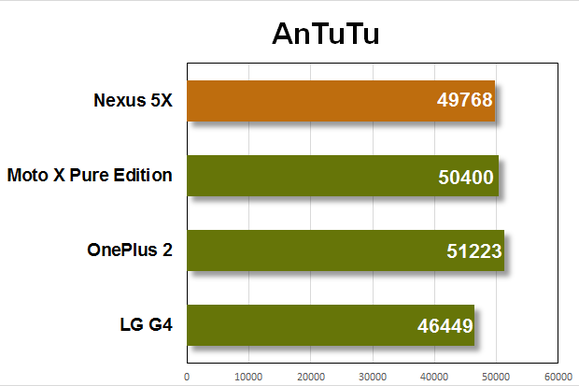 In most benchmarks, however, performance was right in line with what the Snapdragon 808 should deliver. Click on image to enlarge.
There are times when it bogs down a little, but these are rare. Every now and then, launching the camera app is just a little bit slower than it should be. I also experienced some hitching when scrolling down Twitter, as well as slightly laggy taps in games. These issues aren't frequent and they don't persist, but a Snapdragon 808 with 2GB of RAM shouldn't run into these problems. I chalk it up to hot-off-the-presses Android 6.0 and drivers that aren't quite fully tuned yet.
Pure Android, better than ever
Of course, one of the motivations for buying a Nexus phone is to get a pure Android experience, unsullied by manufacturers who change up the interface where it's not needed, and unencumbered by bloatware from carriers and phone makers that you'd rather not use and can't remove.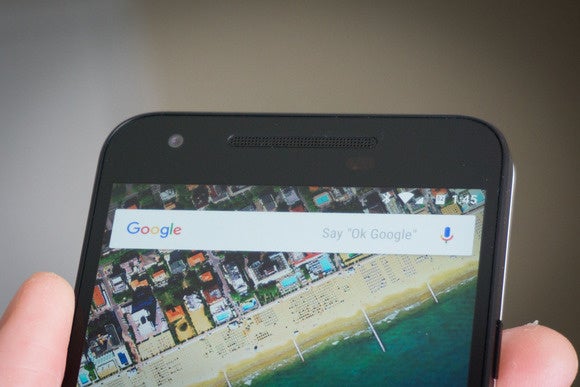 The Nexus 5X supports always-on "OK Google," even when locked. Once you have it, you can't go back. Credit: Jason Cross
With the 6.0 Marshmallow release, pure Android is better than ever. The interface design took a big leap with Android 5.0 Lollipop and Material Design, and 6.0 adds plenty of welcome tweaks. You can more easily control permissions for your apps, notifications are improved, the app drawer is better, uninstalling apps is easier, and enthusiasts have more visibility into how their apps are behaving. Google's OS delivers a great user experience all on its own, and makes a tough case for TouchWiz and Sense and the LG UI.
Of course, you also get Android updates direct from Google the instant they're available. You don't have to worry about broken promises for rapid updates that still take weeks, or whether your carrier will ever roll out some minor patch. You don't have to wonder if your phone will get Android 7.0 next year. Given the sorry state of Android OS updates on most phones over the last year, this is no small benefit.
More than an all-day battery
Previous Page 1 2 3 4 5 Next Page