Nexus 5X review: A solid, no-frills, pure Android experience at an affordable price
This is the upgrade Nexus 5 fans have been waiting for.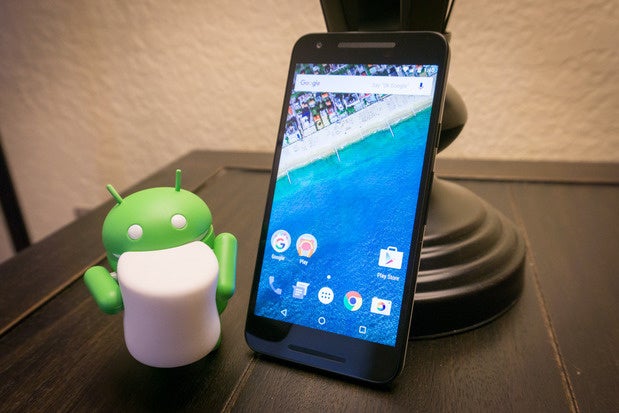 Credit: Jason Cross
Nexus devices have always been for developers—or so they say. Google works in concert with hardware partners to make sure developers have an affordable phone that runs Android, and just Android, but a growing number of consumers want pure Android too.
Indeed, Android enthusiasts have always been interested in Nexus phones, but the LG-built Nexus 5, released in 2013, caught on especially well. It featured a top-of-the-line processor and an 1080p display, and the version of Android it shipped with (4.4 KitKat) was usable enough for most people without requiring an interface overhaul. At a very reasonable price of $350, you could forgive its workmanlike design.
When Google opted for a much bigger and more expensive phone in the Nexus 6, legions of Nexus 5 fans were disappointed. Sure, it was "better," but at what cost? Well, you can now consider the Nexus 5X, again built by LG, a love letter to the substantial number of Nexus 5 fans.
At $379 for 16GB or $429 for 32GB, the Nexus 5X is exactly the update the Nexus 5 fans have been asking for. It's got the right size, right price, right performance, and right feature set. It captures everything the original Nexus 5 did so well, and then some.
Punching above its weight
You get a lot for your $379. The 5X sports a Snapdragon 808 processor and 2 gigs of RAM—not top-of-the-line, but 2G is good enough to power the LG G4, among other more expensive phones. The 5X comes with a 12-megapixel camera with big 1.55 micron pixels and an f/2.0 aperture that performs great in low-light environments. The 5.2-inch 1080p LCD display offers great color reproduction.
But the first thing you'll notice is how chunky it looks. At 7.9mm, the phone isn't thick, but its plastic two-tone build gives it a somewhat inelegant appearance. Pick it up, and you'd be forgiven for thinking something must be wrong: It can't be that light, can it? At only 136 grams, the Nexus 5 weighs less than the iPhone 6s (143 grams), which only has a 4.7-inch display. The size and weight combined make it feel light as a feather in the hand. In fact, the Nexus 5X is almost exactly the same weight as the original 3.5-inch iPhone!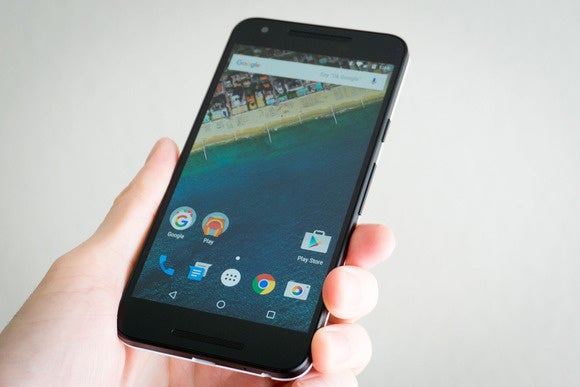 At only 136 grams, the Nexus 5X feels surprisingly light in the hand. Credit: Jason Cross
Still, despite the plastic build, it feels solid. It doesn't bend, twist, or flex. The buttons activate with a satisfying click. Your headphones and USB-C cable snap in with precision. It's inexpensive, but it is doesn't feel cheap.