Nexus 5X or Nexus 6P: Which one should you buy?
It's the toughest dilemma Android fans have faced in ages, but we can help you choose one of Google's great new Nexus phones.
Which one is right for you?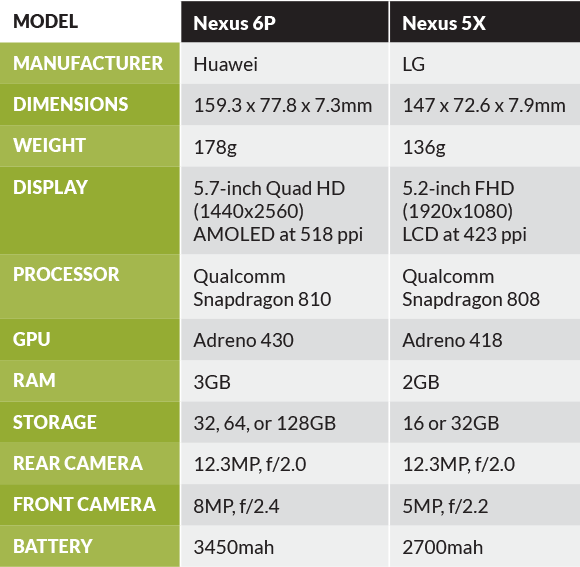 The Nexus 6P is a better deal than most other flagships on the market right now, including the Galaxy S6, which features a bloated, blue-hued version of Android. It costs $100-200 less than most high-end phones with comparable specs, features, and build quality. The Nexus 5X, on the other hand, has quite a bit competition in the sub-$400 market. It's not necessarily the best phone in its class, but it will get its Android updates before other phones.
Before you hit the "buy" button in the Google Play store, consider which phone offers the most features in your favor. For instance, you want a smaller and lighter smartphone with a capable camera and decent battery life, the Nexus 5X is a great option. There are other comparable phones at its sub-$400 price, but none of them offer a pure Android, bloat-free experience that gets all Android updates right away. But if you're aching for something a little more premium, with stereo speakers and a brighter Quad HD display, the Nexus 6P is worth the splurge. Overall, your decision will depend entirely on your own budget and preferences, but at least you have two stellar smartphones to choose between.
Previous Page 1 2 3 4