New Windows 10 preview build drops with a spit-shine, Edge improvements, and an aversion to Radeon GPUs
Windows 10 preview build 10122 doesn't add many new features and is a lot more stable than previous versions—unless you're trying to use the new Edge browser with an AMD Radeon GPU.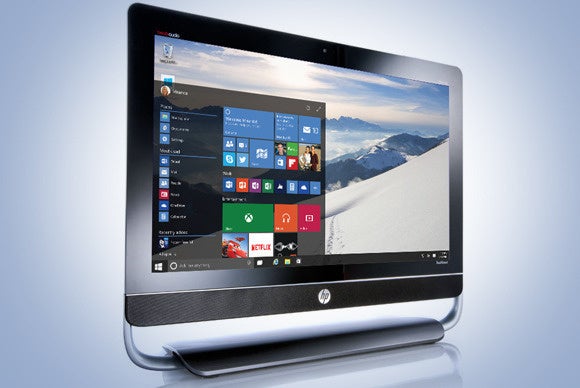 A new Windows 10 preview is here in the form of build 10122 for "Fast ring" users, and its release marks a few notable changes from the previous previews Microsoft pushed out. Most notably, we the people voted for its release on Twitter.
No, that's not the result of a cute distribution game Microsoft's playing. Instead, it stems from a deep-seated bug that causes Microsoft's new Edge browser (still called "Project Spartan" in build 10122) to frequently crash if you're using an AMD Radeon GPU. Rather than push it out without warning, Windows Insider lead Gabe Aul polled his followers on Twitter as to whether or not Microsoft should push the build out anyway. The overwhelming answer: YES. So here we are.
Microsoft's working with AMD to create more stable drivers, which will be delivered when ready. In the meantime, if you're an AMD graphics card or APU user who wants to continue testing Windows 10, but loathe the idea of a crash-tastic Edge browsing experience, open the Start menu and head to Settings > Update & security > Windows Update > Advanced. There, switch to the Slow Ring to stay on your current build until Microsoft and AMD figure out the driver issue.
Spit shined Start
But enough negativity! What's new in the latest Windows 10 preview build? There were some improvements to Edge and the way Windows 10 handles default apps, but build 10122 mostly consists of cosmetic changes, as it turns out.
"Other than that issue I think you'll see that this build is a bit more stable and polished than the last one, which is to be expected as we begin to stabilize for the public release this summer," Aul wrote in the blog post announcing build 10122. "From here on out you'll see fewer big feature changes from build to build, and more tuning, tweaking, stabilizing, and polishing."
Windows 10 preview build 10122 moves the Start Menu's File Explorer and Settings options to the bottom-left corner, next to Power and All apps, down from its previous perch at the top of the menu. Microsoft also says it's tweaked the right-click context menu while in Start, but I see no overt changes on that front.
The button to quickly change from the Start menu to the full-sized Windows 8-style Start screen has also been tucked away in the Personalization options at Settings > Personalization > Start.
"We expect users will pick the appropriate size (or just go with the default) for Start and stick with that--which makes having this button being present all the time unnecessary," Aul writes. "Removing it also saw that this button was creating confusion for users where many thought that is how they got to Tablet mode when all it did was resize Start."