New database promises drone no-fly zone around your house
Requests will be honored by three drone companies but are not legally binding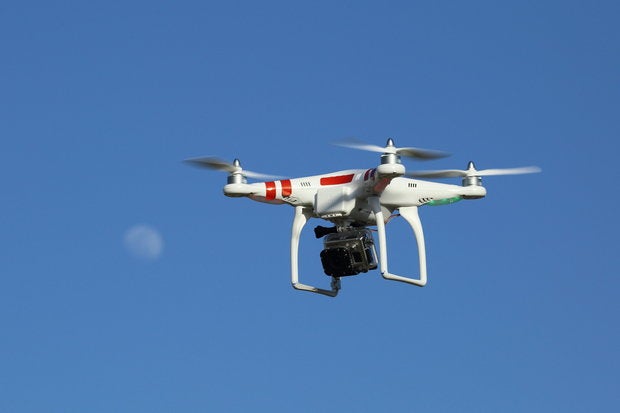 Credit: Don McCullough/Wikimedia Commons (CC BY 2.0) via Computerworld
A California aviation enthusiast will launch on Tuesday a database that promises to allow people to set up "drone no-fly zones" around their properties.
The database is responding to the worry some people have of drones flying above their gardens or alongside windows and invading areas that have typically enjoyed a high degree of privacy. But at launch only three drone makers have agreed to honor the requests, which have no legal basis.
Noflyzone.org is operated by Ben Marcus, a private pilot and drone operator based in Santa Monica, who said that he sees it as a "fundamental piece of architecture to preserve and protect individual privacy."
Anyone can enter an address into the database to have a no-fly zone created. There is no check to ensure that the request is being made by a resident of the property, although users are asked to enter an email address and verify the request. Marcus said a second address request from the same email address requires proof of residence. But the lack of verification for the first address could leave the system open to abuse.
The address will be converted to both a single latitude and longitude point and a more accurate series of points that better maps out the edges of a property and supplied to drone makers for inclusion in a no-fly database that is consulted each time a drone attempts to take-off. Some will use the single point while others will use the series of points.
The extent of the no-fly zone is up to each drone maker, but Marcus is recommending it extends 500 feet (152 meters) around each property -- something that would ground drone flights from neighboring houses as well. Marcus said the 500-foot range was chosen because it would protect houses and gardens from drone photography even if the aircraft was flown several hundred feet in the air.
Entry into the database is free for now, although there are plans for premium services. For example, the company hopes to allow people to set preferences so that, say, photography drones can't fly near their house but much-hyped delivery drones will be able to drop off packages.
At launch, data will be provided to three drone manufacturers -- Ehang, Hexo+ and Yuneec, which makes the Q500 "Typhoon" aerial photography drone that Marcus sells through a website.
He hopes others will join in time, but adherence to the database is purely voluntary and the no-fly zone list isn't legally binding. It won't guarantee that drones won't buzz over or near your house.