Netgear's Nighthawk routers, range extenders supercharge your network with MU-MIMO
The networking company also announced retail availability of its Arlo Q indoor home security camera.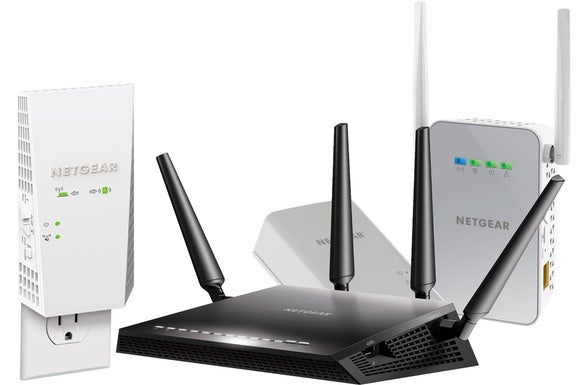 No matter what your particular home networking setup looks like, Netgear's probably got a product to fit your needs. The company took the wraps off a host of new home networking products this morning, including a new router in its Nighthawk line, a new Wi-Fi range extender that supports multi-user MIMO, and two new powerline ethernet adapters.
Nighthawk X4S AC2600
The new Nighthawk router, the Nighthawk X4S AC2600 (aka the R7800) is a dual-band, 4x4 model with a 1.7GHz processor. It will deliver maximum TCP throughput of up to 1733Mbps on the 5GHz frequency band, and up to 800Mbps on the 2.4GHz band. MU-MIMO support should help increase performance in households where several users are streaming media to mobile devices—the router will support up to 160MHz of bandwidth with compatible clients.
The Nighthawk X4S slots just below Netgear's flagship router, the Nighthawk X8. While it will have only a four-port gigabit switch to the X8's six-port switch, the newer and less-expensive model will have the same two USB 3.0 ports and one USB 2.0 port, and it will also be outfitted with an e-SATA port. Netgear says the Nighthawk X4S is available now at a suggested retail price of $270.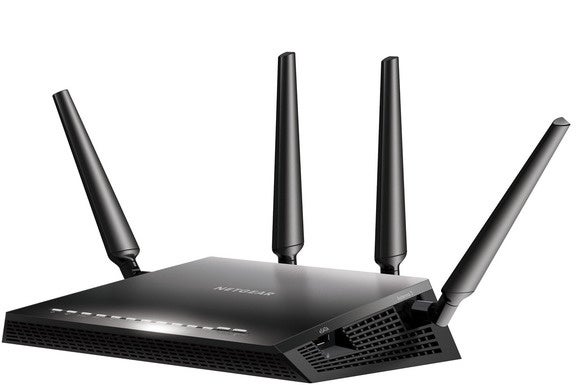 Netgear's Nighthawk X4S is a dual-band 802.11ac router that promises to deliver throughput of 1733Mbps on its 5GHz network and 800Mbps on its 2.4GHz network. Credit: Netgear
Nighthawk Wi-Fi range extenders
Netgear is adding two new products to its Nighthawk line of range extenders. Unlike the tabletop models introduced at last year's CES, both of these new extenders are designed to plug straight into AC outlets. The $170 Nighthawk X4 AC2200 (EX7300) supports MU-MIMO and beamforming technology to deliver maximum throughput to multiple devices at speeds up to 2.2Gbps. The $140 Nighthawk X4 AC1900 (EX6400) is almost identical, but it delivers maximum throughput of 1.9Gbps.
Both range extenders are equipped with four internal antennas, and Netgear says they can provide coverage of up to 10,000 square feet. Both are dual-band products supporting Netgear's FastLane technology, which uses both the 2.4- and 5GHz frequency bands to increase throughput. When enabled in the extender, FastLane uses one band to connect the range extender to Wi-Fi clients, and the other band to connect the range extender to the router.
The EX6400 and the EX7300 are also equipped with a single gigabit ethernet port, so that you can connect a device that requires a hardwired connection to your network (you could also connect an ethernet switch to this port and support multiple hardwired devices). Another alternative would be to connect either of the range extenders to your router with an ethernet cable and deploy it as a wireless access point. Netgear says both products should be available now.