Mysms works with Android or iPhone to let you text from your PC
Although mysms's compatibililty with both Android and iPhone is appealing, its PC component is awkward.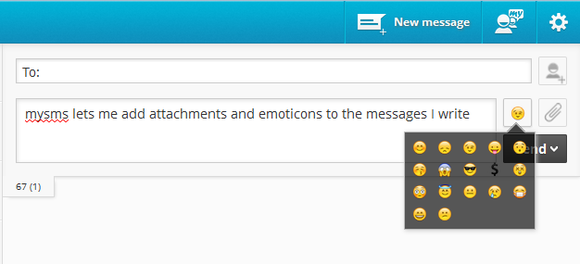 Mysms makes it easy to add add attachments and emoticons to the messages you compose.
The look of mysms is appealing and the program has benefits for both Android and iPhone users, especially when you consider that you can choose between the downloadable desktop app and the Web app. I also like how mysms syncs any messages you send on your PC with the mobile app. But iPhone users without any mysms-using friends will find it hamstrung by Apple's limitations.