My Sony SmartBand arrived from Amazon! But its required software isn't even public yet
Sony's life-tracking wearable is shipping to customers, but it's just a useless rubber wristband until two apps go live in Google Play.
The pictographs didn't spell out any of this, of course. I'm just translating.
The SmartBand paired with my Android phone quite readily, and the handset spawned a screen asking me to download Sony's SmartBand and Lifelog apps. When I tried to do so, each prompt hit a dead-end screen in Google Play: "Item not found. Retry."
A manual search of my phone's Google Play app yielded no results for the two essential apps. Ditto for a search of Google Play on my desktop browser. And nothing turned up during a Google search of a sideloadable APK file.
In a nutshell: The SmartBand's software isn't ready, and the hardware, lacking any type of display, is useless without app support. The screenshot above says the software should be downloaded for the "best SmartBand experience," but I couldn't suss out any SmartBand experience with just the hardware that came in the box (small and large rubber wristbands, the system's Core module, and a USB cable for charging).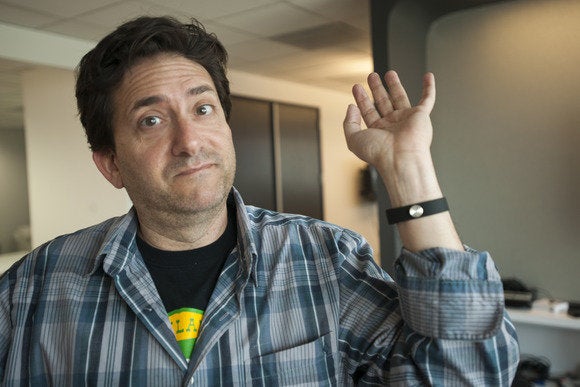 IMAGE: MICHAEL HOMNICK. Shrug: I'm still waiting to actually begin using my new SmartBand.
Even more importantly, all the SmartBand's allure is dependent on Sony's Lifelog app, which presents lushly illustrated timelines of not just sleep and fitness data, but pretty much anything you do with your Android 4.4 or higher phone. The Lifelog infographics can show you when you played games, what music tracks you listened to, and your social media activity, and much more. And all this personal activity can be aligned with map locations and weather data, providing you with a true digital "life log."
Or so it seems. I won't really know until the software becomes available and I can finally test my Amazon purchase for myself. It's a developing story. Watch this space as it unfolds.