Must-have mobile apps for the Sochi Winter Olympics
Whether you're looking for a second-screen Olympic experience or just want to keep up with your favorite athletes' Instagram posts, these Winter Games apps deserve a medal.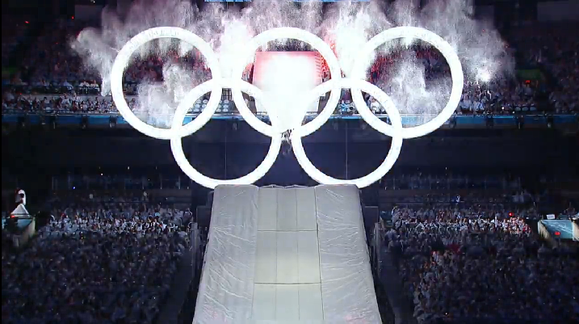 Search "Sochi Olympics" in the App and Google Play stores and you're going to find dozens of various Olympic-themed apps, some from reputable outlets and others merely trying to squeeze out a buck from the world's most popular sporting event. The main NBC-branded Olympic apps will be your primary source for live event streaming and video highlights in the U.S., but here are a few other apps that will provide you with a wealth of extras like in-depth recaps, stunning photos, and on-the-ground updates to keep you in the know, even when you're not on your couch at home.
NBC's app suite
NBC will be broadcasting more than 1000 hours of live Olympic footage to NBCOlympics.com and its app NBC Sports Live Extra (free; iOS and Android). Just like NBC's Olympics page, you can watch every event live straight through the app, and catch up on things you missed through highlights and event replays. It even has a handy calendar of events, so you can create your own viewing schedule and set reminders. To really take advantage of NBC Sports Live Extra, you need to verify that you have a cable or satellite TV subscription. Without one, you can still watch event replays, but you'll be locked out of watching Shani Davis race for speed-skating gold in real time.
For less of a sports-spewing firehose, NBC Olympics Highlights and Results (free; iOS and Android) shows you what you really need to know: Event highlight clips and results. Cord-cutters will probably find this offering a bit more to their liking, as its content isn't limited to cable subscribers, though the app has a second-screen guide that pairs with NBC's TV coverage.
Olympic Athletes' Hub
Listen, there are a lot of athletes competing in the Olympics, and while I'm sure all of their tweets and Instagram pics are amusing, I don't think I want them clogging up my personal feeds.
That's why the Olympic Athletes' Hub (free; iOS and Android) is a handy resource: It pulls all of the Olympians' verified Twitter, Instagram, and Facebook accounts into one app. Pick your favorite athletes, teams, or sports to follow, and you'll get up-to-date posts from their social media accounts.
theScore
Popular sports news site theScore (free; iOS and Android) recently updated its app to support Winter Olympics coverage, and its content is gorgeous—especially if viewed on a tablet.
With frequently updated articles written by theScore's own staff, photo slideshows, videos, and integrated social media feeds, this app will provide you with tons of Olympics bites. Its designated pages for medal counts and podium ranks help you easily keep track of how Team USA (and the other teams, I guess) is doing. You can even curate your own feed by picking your favorite sports and events to follow, which then gets saved in a special tab.