Moto X (2014) deep-dive review: Android done right -- again
With a distinctive and customisable design, superb software and exceptional features, the new Moto X shows just how good an Android phone can be.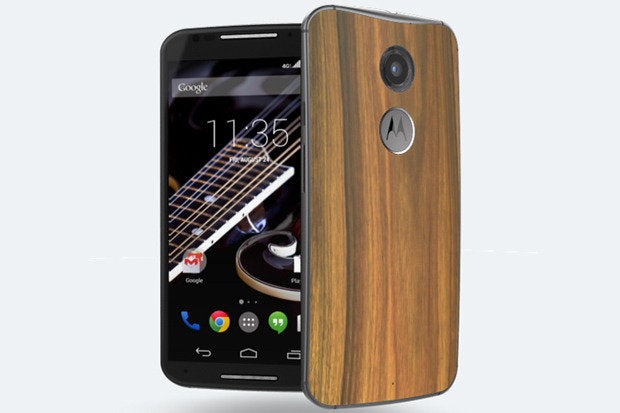 Credit: Motorola
Sometimes, a phone can really surprise you.
Just look at last year's Moto X. The phone bucked the trends of modern Android flagships, from its smaller-than-average size to its simple software and focus on real-world performance. As a result, the device delivered an exceptionally delightful user experience -- a cohesive package the likes of which Android had never quite seen.
The Moto X may not have been the top seller of 2013, but it earned oodles of praise and topped more than a few "best of" lists. Now, with its recently announced second-generation model, Motorola is hoping it can recreate the magic while convincing more consumers to climb on for the ride.
The new Moto X will go on sale sometime in September for $99 on contract from AT&T and Verizon or $500 unlocked from Motorola. I've been living with the phone for much of this month to see what it's like to use in the real world -- and whether it's worth the cash.
Size matters
The new Moto X presents an interesting duality: In many ways, the phone seems pleasingly familiar, as it retains most of the qualities that made the first-generation model so special. At the same time, however, it feels like a very different device -- and much of that comes from its size.
No two ways about it: Compared to last year's model, the new Moto X is decidedly big. Motorola gave in and jumped on the bigger-must-be-better bandwagon this go-round, and the phone consequently doesn't fit into your hand as naturally or comfortably as its predecessor. As someone who loved the ergonomic nature of the original Moto X, I can't help but be slightly disappointed by that change.

JR Raphael.The new Moto X (left) next to the original (right).
It's all relative, though: Remember, the original Moto X was unusually small for a flagship Android phone. While the new model seems large compared to that standard, it's much more in line with the majority of high-end devices on the market today. In fact, the phone is a hair narrower than Samsung's Galaxy S5 and significantly smaller than the HTC One (M8).
So setting aside the inevitable first-gen comparisons, the new Moto X is quite a nice device in terms of its form. At 5.5 x 2.9 in. and 5.1 oz. (and 0.15 to 0.39 in. in depth, depending where on the device you measure) it's reasonably sized for a modern flagship, and is relatively light and comfortable to hold. The phone is actually a mere 0.2 oz. heavier than its predecessor despite being nearly half an inch taller and a third of an inch wider; it's also lighter than both the Galaxy S5 and the HTC One (M8).