Millennials becoming known as Generation Leaky
Millennials, by some accounts, have plenty of tech savvy but not much when it comes to security. What should your organisation do about that?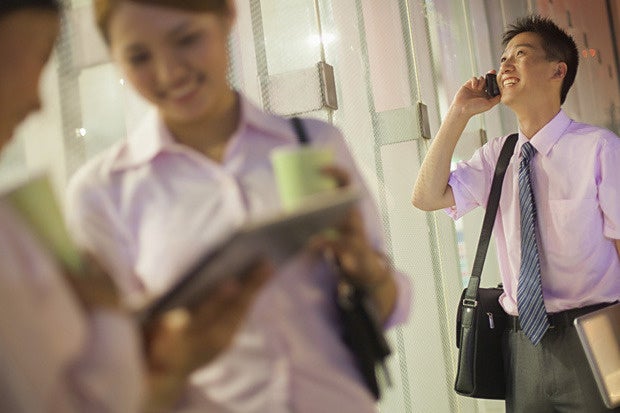 Millennials, also known as Generation Y (after Gen X) and Generation C (for Connected), should perhaps be called Generation Leaky, at least according to some experts.
Various surveys have found that workers born between the early 1980s and early 2000s are much more concerned with productivity and convenience than security, to the point where they will ignore IT directives or work around what Adweek blogger Kimberlee Morrison called called, "clunky security mandates."
That is also the view of security executive Chris Rouland, who declared in a recent Dark Reading post that Milliennials, "have no interest in protecting their data.
"They will pay double for organic bread," he wrote, "... but they place seemingly no value on the integrity and security of their personal identifiable information, let alone the consequences a hack could have on their friends, families, colleagues and employers."
He noted that the recent breaches of Yik Yak and Snapchat didn't reduce the use of those apps. "Leaked personal photos and private information seem to not just be tolerable in this demographic, but almost expected," he wrote.
Indeed, CSO recently reported that studies have found that some workers put more importance on sharing information about themselves than in making more money.
The security implications of such attitudes could be large. Ages 22-24 are the top three in population in the U.S. And with Boomers and Gen Xers moving toward retirement, Millennials are about to become the largest generation in the workforce.
If they really don't care about security, it would seem they will be creating an expanded threat landscape that will be a hacker's dream and an organization's nightmare.
And some experts argue that it is indeed that bad, for a number of reasons:
Need for speed
Andrew Avanessian, executive vice president of consultancy and technology solutions at Avecto notes that, "Millennials are the most connected generation in history, and with that comes this new mentality where everything should be instant information and communication at the click of a button."
If security protocols interfere with that, they'll go with speed and convenience. "The likely result is that they'll bypass those settings completely, or turn to another, unsecure, platform that doesn't have those perceived barriers," he said.
The personal/professional merge
"Millennials link everything from financial accounts to very personal information from social media apps everywhere, on every device," said Tom Bain, vice president of Security Strategy at CounterTack. "Sixty percent of all mobile attacks are capable of stealing money from Millennials," he said, noting that mobile attacks globally are growing by a factor of 10 every quarter.
"So the more data that is available, mostly on mobile apps and devices, the better the opportunity for hackers to hack individuals and ride those coattails into corporate networks freely."