Microsoft's Surface 2 tablet follows faithfully in the footsteps of failure
Yes, the Surface 2 is a truly impressive hardware specimen. But as always, it's what's inside that counts.
People aren't afraid to buy the Surface. Indeed, the Surface RT started flying off store shelves when it was reduced to $350. But history has shown that people won't pay iPad prices for Microsoft's ARM tablet, and that isn't likely to change until the Windows Store matures.
Large and not in charge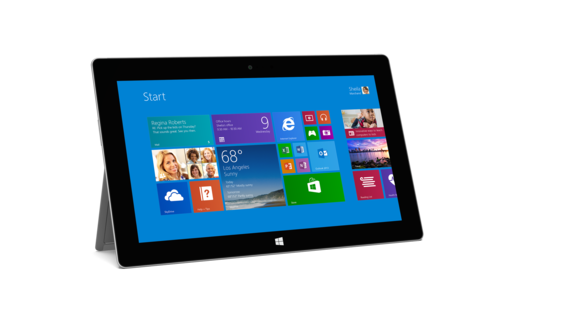 At its core, the Surface 2 is a tablet, and most of the tablets selling these days have smaller screens than Microsoft's 10.6-inch behemoth.
Part of the Surface 2's high price can no doubt be attributed to its 10.6-inch, 1080p display. While the Surface 2's big screen pushes the productivity ideal, there's no denying that the market has largely moved to smaller, 7- to 8-inch designs. Even Apple, long a stalwart against small-screen tablets, released the iPad mini in 2012.
Despite Microsoft's productivity push, Windows RT is better suited for consumptive tasks thanks to its sole focus on the finger-friendly modern UI—and people looking to immerse themselves in content are buying diminutive tablets, not large ones. Our time with the 8-inch Acer Iconia W3 proved that miniature Windows tablets can be surprisingly useful. Rumors suggest that a "Surface mini" is on the way, but the Surface 2 seems just as awkwardly positioned as its predecessor.
Better in every way but the ones that count
Faster, "sexier" (as Panay dubs it) hardware always helps, but glitz and glamor can't rescue a fundamentally underwhelming user experience. The Surface 2 proves that Microsoft's device team can design some truly impressive hardware, yet with Windows RT at its core and a sky-high sticker price, the Surface 2 seems poised to repeat the failures of its forefathers.
The Surface Pro 2, on the other hand, looks like it could be a truly appealing option for business or graphics professionals seeking one device to rule them all. But that's another story for another day.
Previous Page 1 2 3