Microsoft's Surface 2 tablet follows faithfully in the footsteps of failure
Yes, the Surface 2 is a truly impressive hardware specimen. But as always, it's what's inside that counts.
Microsoft's long-rumored Surface refresh became reality on Monday, and the revamped Surface Pro 2 shows that Microsoft has been listening to customer complaints. Relative to the original Pro model, the second-generation Pro is vastly more powerful, packs better speakers, and lasts longer on a charge, offering more than 10 hours of battery life when paired with a new Power Cover.
The company has even introduced a new docking-station accessory that lets you convert the Surface Pro 2 from a laptop/tablet hybrid into a full-fledged workstation. Basically, it feels wonderful, and it should be a tremendous improvement over its already impressive predecessor.
Too bad you can't say the same for the Surface 2 tablet.
Despite the fresh name and a handful of helpful tweaks, the Surface 2 is still saddled with the same ho-hum value proposition and half-baked Windows RT operating system as the original Surface RT—a disaster that ended up costing Microsoft nearly $1 billion in write-downs. The Surface 2 doesn't look any more appealing.
Refining the wheel
"Surface has been one of the best products that Microsoft has ever built," Surface honcho Panos Panay said at the launch event. "Reinventing the wheel is not the goal. Making it better is."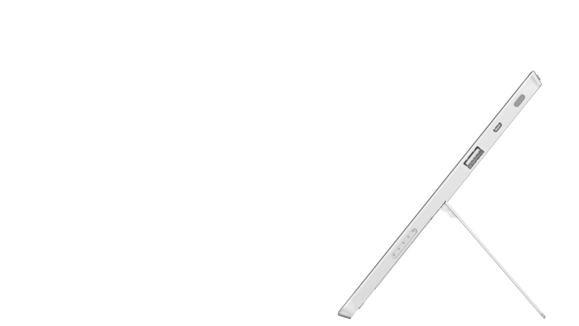 The Surface 2 is thinner and lighter than the Surface RT.
To that end, Microsoft upgraded the processor in the Surface 2, making it far faster and more responsive than the original Surface RT. The tablet also got a much-needed bump to 1080p resolution, and—like the Surface Pro 2—a redesigned kickstand that makes the device easier to use on your lap. Overall, it's thinner, lighter, and longer-lived than the Surface RT. Microsoft also includes a year of free Skype calls with the Surface 2, along with a free, two-year 200GB boost to your SkyDrive storage.
Oh, and you can get it in silver now. And did we mention the plethora of handy-dandy Surface accessories, such as the battery-boosting Power Cover and the music-minded Remix Cover?
All are solid, welcome improvements. But none fix the core issues that doomed the first round of Surface RT tablets.
Rotten at its core
As fast and as pretty as the Surface 2 is, it still runs Windows RT. Designed for use on tablets with ARM processors, the Windows RT operating system is a crippled mess capable of running only Microsoft's touch-friendly modern apps. Traditional desktop apps simply don't function in Windows RT, despite the fact that a vestigial desktop lingers in the operating system. Except for Dell, every third-party PC maker abandoned Microsoft's Windows RT vision over the past year.