Microsoft's latest on Windows 10 to pirates: No deal
Company now says its free offer does not apply to non-genuine copies, but plans to make upgrades 'very attractive' to some counterfeits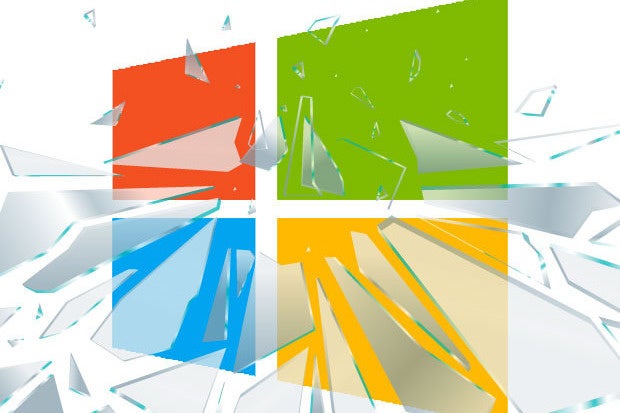 Microsoft on Friday retreated from earlier statements that owners of counterfeit copies of Windows 7 and 8.1 will receive a free upgrade to Windows 10 this summer.
Now the company says they won't.
"Our free offer to upgrade to Windows 10 will not apply to non-genuine Windows devices," said Terry Myerson, the head of Windows, in a May 15 post on a company blog that was as definitive as Microsoft has been thus far.
"Non-genuine" is Microsoft-speak for illegal copies, whether pirated or otherwise illegitimate licenses.
Myerson's post, which was dedicated to the topic of Windows 10 and non-genuine licenses, was the latest in a series of statements by Microsoft since March, when Reuters reported Myerson said pirated copies could be upgraded to the new OS using the free deal.
At the time, Microsoft backed Myerson's quote. "I can confirm Terry Myerson's statement to Reuters that Microsoft is upgrading 'all qualified PCS, genuine and non-genuine, to Windows 10,'" a company spokeswoman said in a March 18 email to Computerworld.
Within hours, however, Microsoft clarified what pirates would get, saying that although they could upgrade to Windows 10, the OS would still be stamped illegal.
"With Windows 10, although non-genuine PCs may be able to upgrade to Windows 10, the upgrade will not change the genuine state of the license," a Microsoft spokesperson said in a reply to questions on March 19. "If a device was considered non-genuine or mislicensed prior to the upgrade, that device will continue to be considered non-genuine or mislicensed after the upgrade," the spokesperson added (emphasis added).
Myerson's Friday statement put an end to the short-lived belief in March that Microsoft would offer a one-time amnesty to pirates, and then later, that it would let them upgrade but still tag the OS as bogus, giving them a pseudo pardon.
At first glance, the most recent stance seemed unambiguous and final: Non-genuine Windows 7 and 8.1 will not get the upgrade Microsoft announced in January, which lets consumers and some businesses running Windows 7 or Windows 8.1 upgrade free of charge to Windows 10 for the 12 months following the OS's debut.
But on Friday when Myerson laid down the law about upgrades for pirates, he also said, "As we've always done, we will continue to offer Windows 10 to customers running devices in a non-genuine state."
Because of other comments Myerson made in the blog post -- including "We are planning very attractive Windows 10 upgrade offers for ... customers running one of their older devices in a non-genuine state" -- his mention of continuing to "offer Windows 10" to non-genuine copies may have been referencing some kind of discounted, but not free, upgrade.