Microsoft's Android experiment is over, and so are its feature phones
The Android-based Nokia X is being killed, but cheaper Lumia smartphones will live on. They'll just be running Windows Phone.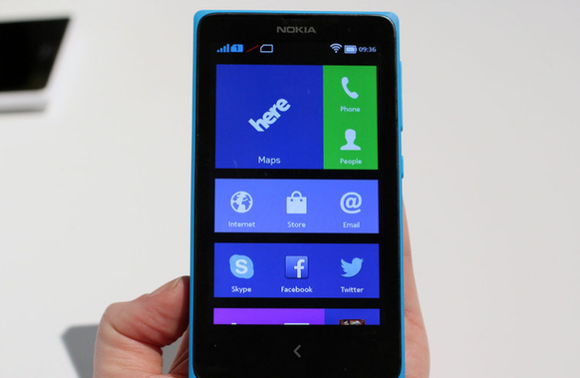 On Thursday, Microsoft ended its brief fling with Android, dumping the Nokia X smartphone and fleeing back into the arms of its beloved Windows.
That Microsoft had made cuts following its acquisition of Nokia wasn't unexpected; after all, the deal brought with it 32,000 Nokia employees. What wasn't known was how many of those employees Microsoft was willing to give up, and, likewise, what this would mean for Microsoft's strategic direction.
Satya Nadella's memo provides the overall strategic direction for the move-necessary, he said, to "realign the workforce" to provide a "clear focus" for the merged company. But Stephen Elop, the executive vice president of Microsoft's Devices and Services Business, provides the clearest look at what this means for the products you know and buy.
The short answer? Aside from the fewer number of employees designing, selling, and supporting Nokia products, not much. "..[W]e will continue our efforts to bring iconic tablets to market in ways that complement our OEM partners, power the next generation of meetings & collaboration devices and thoughtfully expand Windows with new interaction models," Elop writes. "With a set of changes already implemented earlier this year in these teams, this means there will be limited change for the Surface, Xbox hardware, PPI/meetings or next generation teams."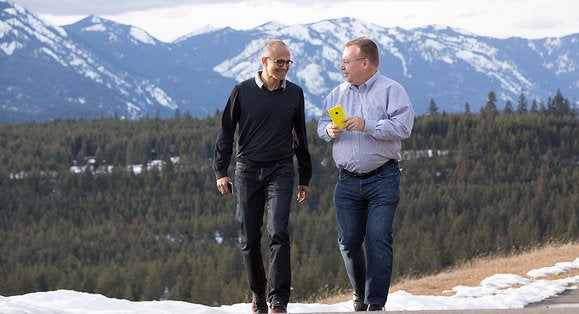 MICROSOFT. Microsoft's Satya Nadella and Stephen Elop are now on the same page.
What's clear, however, is that Elop was overruled on how to take forward the Nokia X, the Android-powered smartphone that Elop positioned as the gateway to Microsoft services. Nokia crafted the Nokia X as a way to take on cheap Android phones head-on, dodging Microsoft's Windows licensing fees and coming up with a cheap entry point to OneDrive, Hotmail, and other Microsoft services.
And, for that matter, Nokia's feature phones will get the axe, too. According to a memoseen by The Verge, development and investment for Asha, Series 40, and Nokia X handsets will shift to what is described as "maintenance mode," and services that support these existing devices will be shut down over the next 18 months.
In April, for example, after the acquisition closed, Elop specifically talked up the Nokia X. "Microsoft acquired the mobile phones business, inclusive of Nokia X, to help connect the next billion people to Microsoft's services," Elop said then. "Nokia X uses the [Microsoft] cloud, not Google's. This is a great opportunity to connect new customers to Skype, Outlook.com and OneDrive for the first time. We've already seen tens of thousands of new subscribers on [Microsoft] services."
Even Nadella seemed to support the strategy. ""On every home screen out there our aspiration is to have one or many Microsoft icons representing Microsoft digital experiences," Nadella told partners on Wednesday.